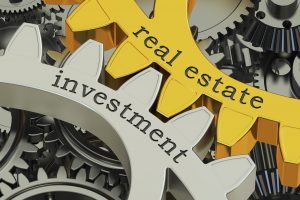 Did you know that almost 80% of senior citizens owned homes as of 2022?
Like any other kind of investing, real estate investment can bring significant returns for the effort you put into managing your business. To succeed, though, you need to have a plan.
Consider the following guide to create a real estate investment plan that will work for you.
1. Define Your Goals
To create a successful real estate investment plan, you must first define your goals. What are you looking to achieve with your investments? Once you know your goals, you can begin creating a plan to help you achieve them.
Your investment plan should include a detailed analysis of the properties you are considering and a financial plan outlining how you will finance your investments and how you will profit from them. By taking the time to create a comprehensive real estate investment plan, you will increase your chances of achieving your investment goals.
2. Evaluate Your Risk Tolerance
Risk tolerance is one of the most important factors regarding real estate investment. This guide will help you determine your risk tolerance and create a plan that will work for you.
Before you even begin looking at properties, you must know how much risk you're comfortable taking. With a clear plan in place, you'll be able to make intelligent investment decisions that align with your risk tolerance.
3. Analyze the Market
Investors must evaluate the market to ensure that now is the right time to invest. Various market indicators can assess market conditions, including prices, vacancy rates, and construction activity.
When analyzing the market, you must consider where you plan on investing in real estate. Some markets, like secondary investment markets, may be more volatile than others, so it's crucial to do your homework before making any decisions.
4. Choose Your Property
Another important aspect of creating a real estate investment plan is choosing the right property. The location, condition, and price of the property are all essential factors to consider.
You also need to research the local market to see if there is a demand for the types of property you are interested in. Once you have found the perfect property, you can start working on the rest of your real estate investment plan.
5. Develop a Financing Strategy
There are different ways to finance a real estate investment, such as traditional loans, hard money loans, and private money loans. Each option has its pros and cons, so it is essential to research and choose the option that best suits your needs.
After you have chosen a financing option, you will need to put together a budget for your real estate investment. This budget should include all the costs associated with purchasing, rehabbing, and selling the property. By having a clear budget, you can avoid overspending and help ensure that your
Making a Solid Real Estate Investment Plan
This guide is a great place to start if you're looking to create a real estate investment plan. It covers everything from setting goals to calculating costs and risks. Following the tips in this guide will help you create a solid plan to increase your chances of success.
We have the tools and tips to assist you. Visit our blog for more information.