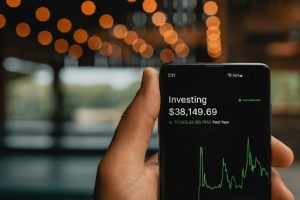 Diversification of your portfolio is something that all investors will come across in their lifetime. Even at the start of your journey, you will be advised to look at multiple places to put your money to see a return. 
Real estate is one of the best investments, as it offers multiple income opportunities. There are many reasons that when you consider investing your money, real estate should be at the top of the list. 
Regular cash flow
When you buy a home, even more so one in a coveted area, you will be able to have a regular cash flow from the income when you rent it out. The best way to make sure you maximize all opportunities in this way is to discuss your needs and plans with a real estate group that can help you achieve your goals like https://www.hershenberggroup.com/. 
Tax benefits
All investments should have more than just straight cash-to-pocket benefits. Real estate investment offers many tax benefits that can help your overall financial circumstances. 
Tax benefits for investment properties – specific to landlords (as business owners) are: 
Maintenance expenses on the property

Depreciation

Mortgage interest on the loan

Real estate taxes

HOA dues

Homeowners insurance

Origination points paid on the loan
These and more can be written off, but always get a qualified accountant's complete list of possibilities. 
Leverage 
Unlike many other types of investments, you can get much more for your money in real estate investments. If you have $20,000 and want to invest in stock, you will only get $20,000 worth of stock. 
When you have $20,000 and use it as a down payment on a property you intend to rent out, you get an investment worth hundreds of thousands for that $20,000. 
What's more is that if you have a good credit rating, you can take advantage of the many low-cost mortgage loans. 
In real terms, it means that when it comes to investments, a small payment will give you a much larger asset when you opt for real estate. 
Many options
Buying real estate isn't simply buying a house and then renting it out; there are many different options that you have access to (if you have the funds to start with). 
House hacking

: the process of buying a property, turning it into units (or purchasing a unit), and living in one of them while renting out the other properties. 

Put your cash into a real estate investment trust.

Fix up old properties and flip them 

Combining financial resources with a partner and buying houses together to increase the possible investments 
But perhaps one of the best things about investing in property is that you can use the first property to gain equity to buy another property. Refinancing the mortgage after a couple of years can give you the down payment for your next investment property!
For the lowdown on everything, you need to start making your money work harder and make some smart investments: How to Invest Money – The Fortunate Investor.