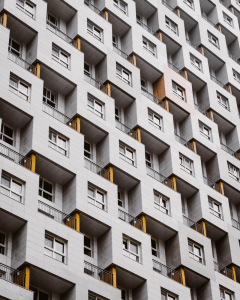 Many of us see investing in property as one of the smartest things that we can do for our financial portfolio. As property is a fairly stable asset that, with proper maintenance, rarely depreciates significantly, for generations it has represented a sizable portion of any well balanced long-term investment plan. So if you have made the decision to work with real estate, and if you've started to build your plan, then what actions do you need to take to safeguard your valuable new investment? For a great portfolio, build to be scalable and sustainable, make sure these considerations are a part of your thinking.
Use Tech To Stay On Top
If you are notching up properties and letting them out fairly quickly, you will need to know where you are with the figures all the time. Tracking these assets thoroughly becomes much easier if you use cloud-based software and the latest tech solutions to stay on top. Poor management of your administration affairs can cause all sorts of issues, from disgruntled tenants to avoidable property damage to missed or non-optimised payments. These matters could even see you lose out on some great deals. Property management software will let you keep track of rental payments, document expenses to your capital stock such as new roofs, waterproofing membrane or upgrades to doors and windows, manage any works being carried out by a contractor, schedule in reminders and invoices, and work together with your electronic banking facility.
Set Your Budgets Right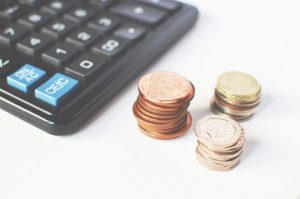 Those trying to create a housing portfolio often fall prey to the basic mistake of a mismanaged property budget. Good financial management is key, so if you don't trust that you're making the right decisions, it could be time to find a good independent financial advisor. Remember when in an acquisition phase that you need to budget not only for the property itself but all the attendant legal fees, maintenance, any buildings upgrades, materials and utilities. You should also have access to a certain amount of contingency funds; the one thing about property that's certain is unexpected costs arising at some point. And make sure that you have accurately calculated the rental yield on a place before making an offer to be sure that all the financials add up.
Shop Around For Financing
There are plenty of options to consider when it comes to your property financing plan. From a bridge loan – used to purchase property while waiting for funds to realize – to a buy-to-let mortgage or a secured loan, you may have more options than you first thought when it comes to funding your acquisitions.Know the strengths of each choice so that you can make an informed assessment when it comes to funding your purchases. The strength also comes from diversifying the types of property you are invested in – from student housing to luxury apartments for professionals and family starter homes. This helps to insulate you from any slowness in one particular market sector. With a little good advice and careful consideration, you can balance out your financing to achieve what you need to.
Whichever way you happen to go for financing, just make sure, above all, that you choose a lender you can really trust. How can you be sure of that? Well, one way is to look at how the company is regulated and what kind of auditing they undergo. If there is a reputable team such as Culp QC keeping them on track, then you can probably be quite sure that they are a trustworthy lender to look to. Of course, this is going to mean that your money is a lot safer on the whole.