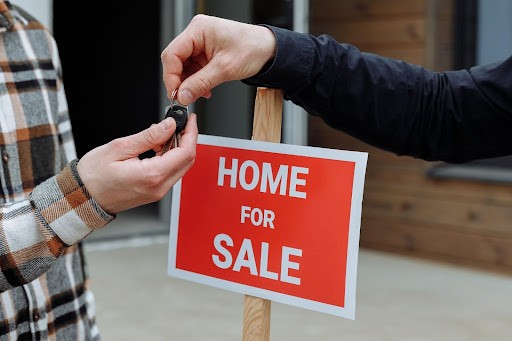 Right now, more and more of us are looking for new ways to make money. The coronavirus and Covid-19 pandemic made many of us realize just how fragile our main sources of income actually are. Sure, you feel safe and secure in an employed job, but the past couple of years have had opened our eyes to the fact that nothing is completely reassured or stable. People were made redundant. Companies collapsed. So, it's not all too surprising that many of us are now looking to create multiple streams of income for ourselves. This can give us a backup if one of our streams of income struggles or fails. For some, the best path seems to have been real estate. Investing in property tends to be a relatively low-risk venture and allows us to make our money back plus more through improving and selling the properties we buy, or provides us with a source of income through rent. Here are some key areas to focus on if this is something you're considering getting into!
Selling
Buying properties to sell is a great idea. You can buy the property at a low price and sell it on for higher if you find the right spot. Alternatively, you can buy a run-down property for cheap and then sell it on once renovations and improvements have been carried out, netting you a profit. Of course, you're going to need a good eye for the right properties for these kinds of projects. Make sure to get good and accurate valuations and use reliable but low-cost construction workers and architects to spruce the space up. When it comes to selling, show your property off in its best light through Easy Agent PRO, which will provide you with as many leads as possible for buyers.
Leasing
If you're going to lease your property out to tenants, this can provide you with a monthly income that comes from their rent payments. If you buy the property outright, this rent will be a profit. If you have the property with a mortgage, the rent can slowly pay off the mortgage, month by month, leaving you with an asset to call your own. Either way, you're likely to have to work with estate agents in order to find tenants and check them. This can include credit checks, security checks, and more. Make sure that you get any tenants to put a deposit down on the space. This will protect you, providing something to repair the property if any damage is caused during the tenancy.
Multiple Properties
Few people stop at one property when it comes to getting into real estate. Many reinvest their profits, purchasing more properties which provide them with more income down the line. In cases like this, you may want to partner with property management specialists who can ensure that the spaces are in good shape and that tenants are acting appropriately on your behalf.
These are just a few of the basics when it comes to real estate investment, but hopefully, some of the suggestions outlined above should help you to get the ball rolling in the right direction.