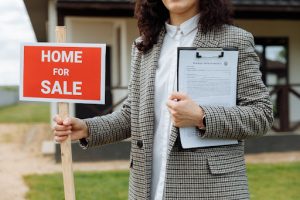 To be a successful real estate investor, you need more than just cash. There are many things that go into a real estate investment, and if you're not prepared for them, you're likely to lose money. That's why it's important to know what you're getting yourself into before investing in property. In this post, we'll discuss the things you need when investing in property, as well as some real estate investment tips to help get you started!
A knowledgeable real estate agent
A real estate agent that knows the ins and outs of the business is an important asset when it comes to investing in property. They can provide you with insights and advice that can help you make the best decisions for your investment. Here are a few tips to consider when working with a real estate agent:
Make sure they have experience in the type of property you're interested in.

Ask for referrals from other investors.

Get a feel for their communication style and make sure it's compatible with your own.
Working with realtors like The Real Estate Group that are experienced and knowledgeable about the market in your area can be a great asset when investing in property. Do your research to find an agent that you feel comfortable working with and who has the experience you need to help you navigate the real estate market.
A clear understanding of your property investment goals
A clear understanding of your goals is essential to making smart real estate decisions. Ask yourself what you hope to achieve with your investment. Are you looking for income, appreciation, or both? What type of property are you interested in? How much risk are you willing to take on? Answering these questions will help you narrow down your options and make better investment choices.
Lots of patience
Successful real estate investing takes time. There are a lot of steps involved in finding the right property, negotiating the purchase price, and then making sure all of the repairs and renovations are completed properly.
That is why patience is key when it comes to real estate investing. You need to be patient in order to find the right property and get it for the right price. You also need to be patient when it comes to making sure all of the repairs and renovations are completed properly. If you're not patient, you could end up overpaying for a property or making expensive mistakes with the repairs and renovations.
A solid financial plan
Lastly, as with any large purchase, it's important to have a solid financial plan in place before investing in property. This will help you determine how much you can afford to spend, as well as what kind of return on investment you can expect. A real estate agent can also be a valuable resource in this process, providing insights and guidance on the best investments in your area.
With these tips in mind, you'll be well on your way to becoming a successful real estate investor. Just remember to do your research, take your time, and don't rush into anything. With careful planning and execution, you can achieve great things in the world of real estate investing.