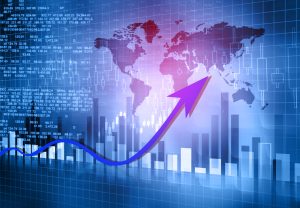 Did you know Americans on average have around $98,800 put away for retirement?
Putting money from paycheck to paycheck is one effective method of saving. But, saving for your retirement as early as possible by investing will help create wealth you can live on.
When you are generating cash, find a more permanent way to invest your money. There are many reasons to invest, so you might as well start investing now instead of senselessly spending, making you work harder in your later years.
This short guide will give you nine important reasons why you should invest your money right now.
1. Profiting Off Of Investments
Investing your money is an easy way to develop profit later on. If you invest your money in certain vehicles, it can lead to stronger rates of return.
Neglecting investment options can prevent you from obtaining the true value of your wealth. Minimal paycheck to paycheck savings forces you to miss out on opportunities to increase your financial worth.
Stocks, bonds, and certificates of deposits offer returns on your money over time. These are only a few of the many benefits of investing.
2. Saving For Retirement
As you age, your ability to achieve work and practice labor diminishes. Thus, researching investing tips can help you save for your future retirement.
You should place your retirement savings into a portfolio of investments. This includes mutual funds, real estate, businesses, stocks & bonds, or even precious metals.
You can tolerate more investment risks at a younger age too. These riskier investment opportunities yield a higher return.  Researching investing for beginners can help plan future approaches.
But, as you age, you want to calculate risk to stay safer with your investments. At an older age, you want to seek only the best investments.
Then, if you make wise investments, you can live off of retirement savings. Instead of putting more pressure on your physical and mental well-being.
3. Employer Matching Programs
Many employers will offer a match to your investment of a 401(k) plan. Though, they will only match it to a certain amount.
So, if you continue to invest in your 401(k) plan, your company streamline your financial goals.
So, if you plan to build your 401(k), look into the different ways your company can help you apply for these investing benefits.
4. Building Your Returns & Reasons to Invest
A wise investment choice is to place your money in a space that generates a higher rate of return. If you generate a higher return rate, you will earn more money.
Investment vehicles, as a whole, aim towards a higher rate of return. This return rate is higher than the average savings account.
When you are trading Heiken Ashi you can have a chance at achieving higher returns on your investments. So, to generate more wealth, you need to seek investment options with higher return rates.
5. Attain Financial Goals
Investments can help you achieve a big financial goal in your life. Investments with higher return rates can allow you to hit those financial goals.
If the return rate on your investment is higher than your savings account, you will build more wealth over time. You can also hit those goals in a faster period.
A normal savings account stretches a low rate of saving over a long period.
This investment savings can help reward you with the financial goals you set. This includes buying a new car, starting your own business, or saving for your children's college tuition.
6. Building Pre-tax Dollars
Investment vehicles such as 401(k)s, that are employee-sponsored, allow you to invest pre-tax dollars. This method of saving can generate more wealth than investing in your post-tax dollars.
These employee sponsorship programs can allow you to build your 401(k) while applying for stock options in the company.
The growth of the company can allow you to build alternate savings paths.
7. Expanding Your Own Business
Many rich investors like to support ambitious entrepreneurs. An important part of creating and expanding your own business is applying your initial investments.
If you are wise with your investments, you can achieve the potential to create an expanding business opportunity. Banks will also review your investment history before approving any kind of business loan.
Other angel investors will see how you're responsible with your money, and how wise you are with your investment knowledge. Investors like to support businesses that will also yield a higher rate of return on their investments.
But, to help start the business, you must first acquire a certain amount of savings.
8. Supporting Other Entities
Wise investors can help jumpstart other projects through wise investment plans. The benefits of investing will allow you to grant others the ability to achieve their goals.
Whether this includes an artistic endeavor, a business plan, or a manufacturing process, you can invest your money the way you choose.
If you enjoy the process of creating and establishing new businesses, you need a strong return on your investments. Investments can allow you to build enough wealth to help other businesses grow.
Your investment can help others achieve their goals.
9. Reducing Taxable Income
In America, we pay a hefty amount of taxes on our income. As an investor, you can reduce the amount of taxes on your income.
You can do this by investing pre-taxable money into your retirement fund. This includes investment options like a 401(k). If you are hit with a loss from your investments, that loss applies to other gains from other investments.
This, in return, reduces the amount of taxes on your income.
Embarking On A New Venture
New ventures of any kind need the backing of money. Whether you seek to invest in others or plan for your future down the line, you need a smart investment plan.
Remember: you can start small, but the important thing is to start investing. There are many reasons to invest and you can continue to build on an investment plan piece by piece.
There are many reasons to invest and starting your investment plan is a big step towards a greater financial lifestyle.
Check out more investment tips on our blog today!