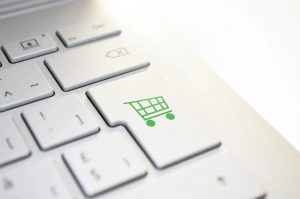 Investing in your business is crucial if you're hoping to see real growth. However, you won't get the same returns on every investment. Employee productivity and morale might increase by investing in break rooms and better office furniture, which can impact sales in an indirect way. But which investments are really likely to see the boost in sales you need? Here are a few ideas.
Marketing
It should be no surprise, you should know that you need to get your name out there if you want to start bringing the customers in through the doors. However, knowing where your marketing budget should be going isn't as easy. Getting to know your customers and which platforms are best for reaching them is the key here. For instance, seniors aren't as likely to be reached by video marketing on YouTube, for instance, as a younger audience.
Customer support
It's not just about getting the customers in the door, it's about keeping them after you have already made a sale. The return on investment for customer retention tends to be higher than for customer conversion (providing you already have a sizeable customer base to work with.) One of the most overlooked aspects of small business, customer support, plays a huge role in retaining customers and thus, driving future sales with them.
Your sales team
The people you have chasing those sales are going to be one of the largest contributing factors, so investing in them appropriately is essential. This doesn't only mean hiring good salespeople and incentivizing them to work well with the right benefits, but also hiring an effective sales manager and offering systems like customer relationship management software that allows for a more streamlined and effective sales process. If you don't give your team the tools and organization they need to work as best as possible, you can't expect the best results.
The website
This is especially true in the world of eCommerce, but not exclusively so. Essentially, if your website isn't able to deliver a concise and compelling copy, as well as an easy path to purchasing your products, it's not going to help with sales very well. Working with an eCommerce website builder can help you reshape your online strategy to make sure that you're making it as easy as possible for people to complete their sales.
Trust
This isn't something that you can directly put money towards, but something you should be spending money to make sure that you maintain. You can build trust by implementing customer feedback systems, by offering a bulletproof product refund policy, and the like. Effectively, if people think they can trust your company to do right by them, they're more likely to take the risk of giving you their money without real evidence they should do so.
When you're investing in the business, always be aware of what, exactly, you're investing it. An investment isn't bad if it doesn't lead to more immediate sales, but you should know where to put your money if that is, in fact, your goal.