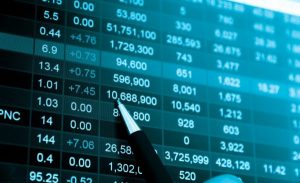 In the realm of personal finance, the jump between "Saver" and "Investor" is a big one. It takes time and energy for people to learn how to save, avoid debt, follow a budget, and tick off the other basic skills that comprise sound personal finance. It's possible for people to live for most of their lives with only these skills in use. But sooner or later things start to change. You get older and can't earn money like you used to. Your savings run out. Inflation steals your buying power.
Start Early
For these reasons and more, people who want security for the future have to become investors sooner or later. When people get to this step in their personal finance journey, it can be exciting to consider the power of dividends, returns, and compounding as they pertain to future wealth. For some people, however, earning money in the distant future isn't enough. They want to invest for today. The average non-investor might think that this is impossible, or at least well beyond the skills that they could attain with a little study and effort. Fortunately, this is more possible than ever before, through the power of internet investing in its many forms.
Invest For Income
Perhaps the best way to invest for income, especially for those without a great deal of startup capital, is through spread betting. Spread betting has been around for many years, but only since the internet brought instantaneous information to our fingertips has it become available to anyone with a smartphone. Spread betting services like ETX Capital give their users a long list of financial entities: currencies, stocks, bonds, markets, commodities, etc. All of these entities are tracked for price in real time. You'll see dozens of charts, each giving a simple record of the price of one or more of these items.
Spread Betting
The spread bettors job is to learn how to anticipate price changes in advance. Far from staring into a crystal ball, the educated spread bettor finds success by learning all of the different influences which determine the price course of one or more of these financial entities. When you first begin spread betting, prices may seem to change at random, for mysterious reasons no one could ever know. But this isn't true for the most part. If, for example, the user is interested in Apple stock, he will keep up with all company news, rumors, industry competition, trends, etc. that pertain to Apple, knowing that by understanding these he will have a good idea about how Apple's price will change in the short term. There are many forums devoted to up-to-the-minute information related to price action. These are great places to start.
What does that mean?
Instead of having to buy Apple stock in the hopes that this ownership stake will grow in value, the spread bettor buys nothing. Instead, the spread bettor just makes an educated guess about the way Apple's price is going to change, up or down, over a specific period of time. This means that the spread bettor can start with hundreds of dollars, rather than tens of thousands. To lock in the possibility of profit, the user commits a sum of cash and waits for the time to elapse. If, at the end of the specified time, the price has moved past a threshold in the predicted direction, the user will make gains in proportion to how much was risked and how much the price actually moved.
How to Generate Income
With practice, this can generate reliable income. That income can be used for many purposes. Perhaps the user will want it to pay for their mortgage, or to serve as extra money to pay off student loans. Maybe the user wants to turn these profits into actual equity holdings. Maybe the user wants to simply go on vacation. Whatever the application of these returns, it's important to understand that the skills acquired to attain them are the same ones used by professional investors of all types.
Can it be an income stream?
If you want to generate extra income, or if you want to gain the skills that will make you an excellent investor wherever you put your money, spread betting will make you aware of the market forces which dictate price movements that investors try to anticipate. Spread betting is a great way to create independent income, without relying on a company or employer for a paycheck. Even non-career spread bettors can enjoy more financial freedom with the extra income. Without requiring a huge first deposit, you can set the stage for a great investment career, or simply make some extra income. It's really up to you.