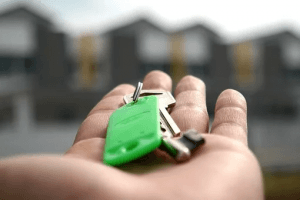 You are probably on this page because you want to sell your house, or maybe you want to purchase a new property as part of your investment. Whether you are buying, selling, or doing both at the same time, have you ever considered hiring the services of a licensed conveyancer? If you have not heard about them, let us talk about the service they provide and your options when it comes to choosing these professionals in this article.
Conveyancers are property experts who will act on your behalf during the entire transaction process. They will do the searching, bidding, and paperwork. They are your representatives who will talk to the opposite party and guarantee that you will experience a smooth transaction process. Because they are very useful and in-demand nowadays, their services do not come cheap. They are industry experts, and they have varying fees depending on their years of experience, expertise, and other factors. This is why it is important to include their service in your calculations when figuring out how much money I need to buy a home. After all, one of the biggest mistakes people make when it comes to buying a property is miscalculating all of the costs entailed.
Thankfully, technology has once again provided us with an option to make things cheaper and easier. More and more people are currently seeking the help of online conveyancer sites for their needs.
What is online conveyancing?
Online conveyancing is a way of conducting the purchase of the property in question using the Internet. It is very fortunate that conveyancing is an aspect of the Law that does not require face-to-face conversations, and so it can be done successfully and legally using electronic communications. All the meetings, filling out the list of fixtures included in the sale, payments, and more can be done without leaving one's home.
E conveyancer websites are password-protected to ensure that all communications are safe from malware and hackers. Besides this security feature, clients can also track the progress of the property purchase. Depending on the company, clients are given regular updates for monitoring and their peace of mind. Signing documents can be conveniently done via registered post. In case there are urgent issues, online conveyancers can be reached by phone or email.
An online conveyancer website provides a place for people who want to save time and money in the conveyancing process. Doing everything via the Internet reduces an enormous amount of time and cost because there will be no need to go to meeting venues. There is also no need for the conveyancer company to set up a physical office to conduct the meetings. This, in turn, relates to more savings on the part of the clients. 
All these benefits make e conveyancer services preferable when compared with offline conveyancers. Because of its convenience, most conveyancing processes done online are completed ahead of time. 
Alternatively, there are still some people who are more comfortable with personal meetings, and they will be the ones to benefit from traditional conveyancer services. Whether you prefer online or traditional conveyancers, always bear in mind to find a reputable company. Acquiring or letting go of a property is a stressful event itself, and conveyancers should take the stress off of your shoulders, not the other way around.
Finding a good conveyancing solicitor
Have you looked around on the internet for conveyancing quotes only to be met with extortionate charges? Unfortunately, because of the necessity of this service, there are so many companies who are charging ridiculous fees. This is why you need to look around in order to find the best conveyancer for you. Of course, you want to find someone who will give you a cost-effective conveyancing service. But don't worry; just because costs are low does not mean the level of service is as well. You simply need to search with care.
Look for trusted professionals providing an exceptional conveyancing service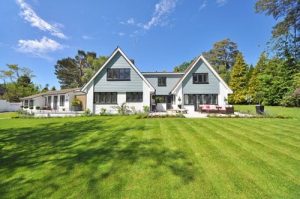 You know just how imperative the service provided is. After all, buying a property is one of the most monumental decisions an individual will ever make. No matter whether you are buying or selling a house (or in the process of both) you need to rest assured that the conveyancing service is of the highest quality. Handling the process effectively and legally is pivotal. This is why solicitors must boast extensive experience and all of the relevant qualifications. They must also all be members of the Law Society and are regulated by the Solicitors Regulation Authority. 
No obligation conveyancing quotes you are assured to be happy with
Money is a major issue when seeking any service. Yet this is especially the case when it comes to services relating to law. Unfortunately, trickery is often the name of the game. Individuals end up tied into a contract via merely seeking conveyancing quotes. Others end up disappointed when they missed the minute print regarding hidden fees. Make sure all of the conveyancing quotes are set at a fixed cost. The VAT should be included. Make certain you won't experience any nasty surprises! In addition to this, make sure conveyancing quotes do not come with an obligation clause. You should only pay for the service when you appoint the company to take on the task.
Receive a quick quote without having to give your personal details
When promised a quote, one thing a lot of people worry about is being hassled or having to give over unnecessary information – such as bank information. Individuals fear that if they don't go ahead with the service they are going to be hounded by the company in question. This is an understandable concern. After all, it is an unfortunately common occurrence. Nevertheless, you can ensure that this will not happen when you get a conveyancing quote from a company that promises to use your personal data correctly. The best businesses will not even ask for your personal data in order to provide you with a quote.