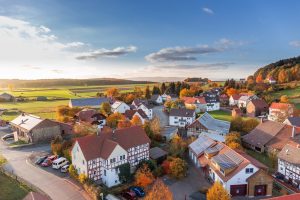 If you've got real estate, and you've recently come into possession of it, it's time to ensure you're protecting it just right. After all, there's a lot that can go wrong when it comes to property and the housing market at large, but there are a few things you can to make sure trouble doesn't come to your door. 
You've already spent a lot of money, and you've invested just right, and you want to be sure your property brings as much money as possible back into your assets. And if you're interested in finding out how to keep your buildings safe, both domestic and commercial, we've got a few details for you below. 
Any one of these homes could be uninsured and at danger. 
Get the Right Insurance Policy
Your property is going to need the right kind of insurance to protect it. Home or contents insurance won't be enough here – you need to comb through each and every policy you come across to see if your property needs are covered. And sometimes, you might need to invest in vacant property insurance; if you have no tenants at the minute, or you won't for the foreseeable future, this might be of the most use to you. 
Get Your Policy in Writing, and Keep it Safe
Once you do find the right insurance for you, you'll need to get it in writing, and then keep it safe. A physical copy allows you to back yourself up under law; oral agreements rarely hold water in the modern day and age. If you have a safe in your home to make use of, keep it in there. At the same time, be sure to have a digital copy to make use of too; if you don't have a copy via email, be sure to scan your paper copy in and keep it on file. Why not keep it on a separate USB as well as your main computer, to ensure you've got more than one point of reference? 
Think About Opening Up a Company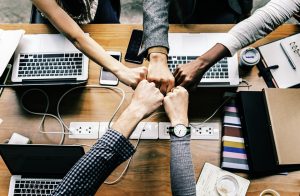 And if you're planning to take on more than one property, and you've got business or further capital ambitions, it might be worth it to open up a company surrounding the use of your property. This is all to do with asset protection planning, which you might want to look up for further details. 
A limited liability company would be of most use to you here, if you're planning to register a business. It's best to own property in a name that isn't your own, to ensure your assets have extra protection under law, and you have more use of lawyers and other real estate property at your disposal. 
If you've got real estate property, it's time to ensure you've got coverage for it. Whether a property has just come under your ownership, or you're planning to expand your current portfolio, some extra steps need to be taken for the best results in the future.