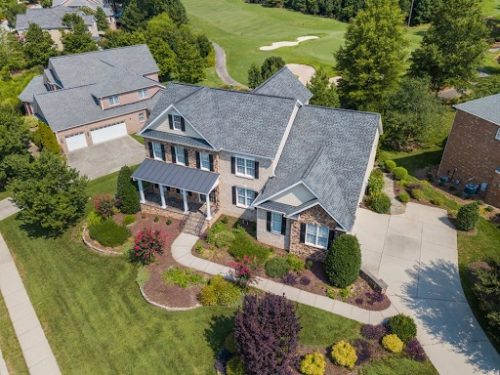 Making money from real estate is not as easy as some people like to make out. If you listen to some people selling courses on how to get into property investment, all you need is a couple of clever tricks and you can start cashing in on your investments. But the reality is that it takes a lot of effort to make the right decisions and get a good return on your investment when you invest in property. Of course, there is the option of outsourcing a lot of the hard work, but you have to be prepared to pay for that too. If you're ready to take on the hard work, here are some of the ways you could invest in real estate.
Use Undeveloped Land
Land might seem like the least interesting option when considering real estate investment options. However, although it might not seem very exciting, undeveloped land can offer the most potential. If you own land that hasn't been developed or you're thinking about buying some, strategic land promoters can help you to ensure your land reaches its full potential. It can take a while to turn undeveloped land into land with planning permission and a development project. But it could pay off with the right strategy.
Flip Properties
Flipping properties is something that appeals to a lot of people, but it's not as easy as some TV shows might make it seem. A lot of money and effort can go into flipping a property, and it can be difficult to turn a profit. Many people who flip houses will save money by doing much of the work themselves, allowing them to avoid spending money on labor. They also often have contacts in various trades who are willing to give them good rates on their services so that they can save further.
Become a Landlord
Owning one or more properties and acting as a landlord is another attractive way to make money for other people. When owning just one property, the aim is often that it will be a good investment for the future, rather than providing you with a large amount of income now. However, when you own multiple properties, you're able to increase your income and could even be a landlord as your full-time job. You could explore both residential properties and commercial or industrial properties, which each have their pros and cons.
Rent Out to Travelers
Another way to rent out a property that you own is to consider vacation homes and accommodation for travelers. Short-term lets and vacation rentals can be a great way to make more money if your property is in the right location. Of course, you're unlikely to have 100% occupancy rates so that needs to be taken into account when estimating how much you could make from renting to tourists, business travelers, and anyone else who might stay in your property.
If you want to make money from real estate, you have multiple ways to do it. However, it's important to consider them all carefully before investing.