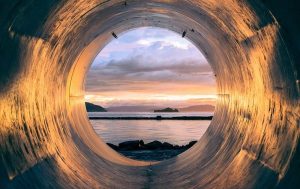 Whether you have recently purchased an investment property that needs some work done to it or you are designing a brand new construction build, one thing you are going to need a lot of consideration to is your pipework system. After all, this is going to make a big difference when it comes to the efficiency of your property. One of the big decisions that you need to make is whether to go for metal or plastic pipework. This is something we will assess in further depth below. 
The first battle = Durability and longevity 
The first thing that you need to consider is how long the system is going to last. It does all depend on how well you look after your system and what it is for, i.e. measuring wastewater, chemicals, etc. Therefore, you cannot expect your system to last long if you do not care for it properly. With the correct care, plastic does tend to last the longest. In fact, if they are kept away from the rays of the sun, plastic pipes should last for as long as 50 years.
The second battle = Effectiveness
Next, we need to look at the effectiveness of both options. Both have their uses and they both do the job well, hence why they dominate the industry in this regard. When it comes to effectiveness, you really do need to think about what the system is going to be used for. For example, if you are looking for something that is for drinking water, you may prefer to go down the plastic route, as metal can have a metallic taste.
The third battle = Cost efficiency
You also need to consider how much the pipework system is going to cost you. After all, this is a big consideration when it comes to any sort of construction project. When it comes to the price, not only do you need to consider the cost in terms of the price to begin with, but also the associated expenses. For example, there is the cost of transporting the materials to the site. This is a cost that tends to be cheaper for plastic because it is the lighter material of the two. You also need to think about the costs of maintaining the system and how much it would cost to repair. Factoring all of this in from the get-go makes the most sense.
To conclude, there are a lot of different factors you need to consider when you are looking for the best pipework system for your project. We hope that the information and advice provided above will help you to make the decision that is right for you. It is not about there being a right or wrong answer; it is about determining what is going to be the most suitable and appropriate for your specific needs. When you consider this, you will be able to come up with the right material for you.