Getting Started in the Stock Market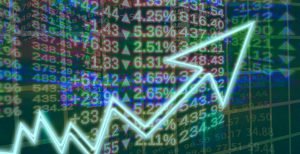 When we think of investing, we often think of the stock market. It's typically a very frequent topic on all news outlets, and there are even entire programs and networks dedicated to tracking the various indices around the world, and to provide viewers an analysis of what it all means.
If you want to step into this particular area of investment, there are some things you need to make sure you understand before you decide to get started. Good information in the days before you invest will lead you to better outcomes when your money has been committed.
How to Decide On Your Investments
First of all, decide what particular investments you want to utilize. Which stocks are right for you? Which ones should you avoid? The answers to these questions are different for every investor. Some may prefer a more steady, sustained growth with few drops in value, while others are aggressive and are willing to take risks. Other investors like to invest in companies that further an environmental or social agenda that they support. Take inventory of what is important to you in all those areas, and then make your choices.
Accessing What To Buy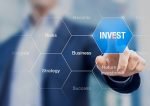 Next, you need to be able to assess before you buy and track after you buy. It's not enough to wade through a constant ticker on a cable network. You need a way to watch your portfolio with help from a personalized tool like Stock Earnings so that you can focus 100% of your attention on finding out whether you should increase, decrease, or stay steady on your commitment to each of your holdings.
Ensure You Are Diversified
Speaking of your holdings, you'll want to diversify. You should never have your investments concentrated in a single stock or even a single sector. After all, if one electronics retailer struggles in a bad economy, the rest will probably struggle too. If you're all-in with electronics, that's bad news.
Think also of the future of the stocks you hold. Imagine if you had been a stockholder in a company that builds horse-drawn carriages back when Henry Ford began to market his cars. Would your investments have been safe if that was the only stock you held, or would you have been wise to grab some shares of Ford when they came available?
Of course, the answer is that you need to diversify. Individual stocks will have highs and lows, but if you have a mix of stocks, you will always have something doing well. That is critical as you get closer to the day that you'll need to start withdrawing your investments for retirement.
Where to Find The Best Information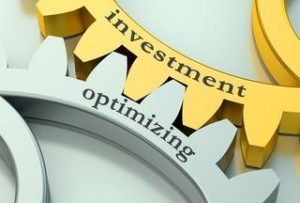 Think about your information sources next. Remember that you want input from somebody who doesn't get paid depending on your actions. That way, they will provide you with objective information instead of trying to steer you toward something that benefits them while not necessarily doing you any good.
Investing today is much less complicated. We can track earnings and values right from a smartphone or a computer, and we can get rapid-fire information about the market and the world economy to help guide us to good decisions.
Pick The Right Tools
With all these tools at your disposal, you can really make a strong financial future for yourself with investments in the stock market. It's important to use a diversified base of stocks and to track them carefully, getting help from objective sources when you need it. If you'll follow these simple steps, you'll be well on your way to a positive and profitable investing experience that will help build wealth for your future.