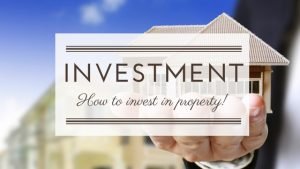 Every property investor needs a clear exit strategy in order to maximize and maintain profits. This may include selling property in phases over several years or all at once. In the event you don't have an exit strategy as a property investor, here are some key things to understand.
Why Do You Need An Exit Strategy?
Economic changes mean that an exit strategy is essential in order to ensure that real estate investors don't become stuck in financial situations that produce negative equity. Interest rates in the property market are constantly altering and are set to rise in the near future which means that you must establish a rate at which you will withdraw from your investments. Determining the interest rate at which you will pursue your exit strategy is important. This allows you to sell property before the maintenance and rising prices of the market become unfeasible to sustain.
Macroeconomic Timing
Economic changes will further dictate your exit strategy through the costs that must be covered by your investment. Before purchasing investment properties for sale you will need to confirm what external costs will be covered from the profit of your property investment – if interest rates start to plummet, you will need to establish at what point you must withdraw from the real estate market in order to be able to pay external costs such as bills and taxes without difficulty.
Plan Your Exit Strategy For Future Events
Exit strategies are also crucial when it comes to the inheritance of your portfolio. If you give your portfolio of properties to an individual you will need to plan accordingly. Specifically, it could be a good idea to gift it seven years before you die. Doing this will avoid paying inheritance tax or it must be owned by a limited company. Exit strategies therefore need to be implemented far in advance.
You must also consider that if you have taken out a buy-to-let mortgage, heirs of your investments may be left to refinance or sell property depending on the market. Lastly, heirs will still have to pay income tax from any profits that a property. They will have to pay Capital Gains Tax from the sale of any property. You or your heir may minimize Capital Gains Tax. Start by selling property in phases over a long period of time rather than selling all at once. If you are planning to leave real estate here is a quick tip. If the portfolio of properties are to an individual in your will, you must plan out your strategy. Doing this far in advance whilst discussing the process of inheritance and the process of property investment with your heir.
Selling A Portfolio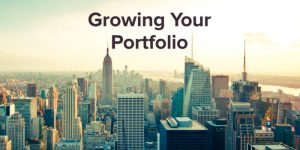 Whether you decide to sell a portfolio of properties or secure monthly rental income as a landlord, both choices generate profit that some see as a preferable alternative to traditional pensions. With 29% of people now seeing real estate as a way to pay for retirement, the highly lucrative business opportunity does pose financial risks and therefore it is vital that you have an exit strategy in place if you are using property investment to fund retirement.
Take Interest Rates Into Account
You must again consider rising interest rates and decide at which point you will withdraw from your investments. Many people invest a substantial amount of money into property and therefore you must make smart and savvy investments that will pay off your mortgage or any outstanding debts in order to reap the benefits of monthly rental incomes or the sale of a real estate. Investing in property opposed to private pensions creates numerous risks that can both boost and bulldoze your retirement funds.
Latest posts by The Fortunate Investor
(see all)