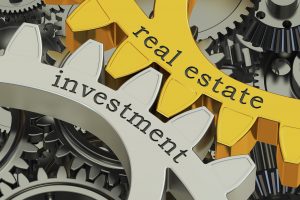 Whether you go residential or commercial you can't make a go of real estate investing alone. Indeed, there are a vast number of contacts and contractors that you will need to have a good relationship switch to get stuff done. In fact, you can find out about the most important ones below. 
A good real estate agent
It may seem like a no-brainer but to be successful when investing in real estate you will need to work with a good agent. This is because your agent is the gateway at both ends of the bargain. That is they help you to track down the best properties at the best price to invest in, and can connect you with the ideal buyer or renter as well. 
Indeed, your real estate agent will fulfill many functions in the investment process such as help you to show your home, price it right, advise on updates and repairs and deal with the paperwork, of which there is plenty! 
A good real estate attorney
However, the one that your real estate agent won't deal with is the legal aspect of buying or selling your investment property. Instead, this is a job for your real estate attorney, and because property can be such a complicated area it's important to find one that you can work with and trust. 
Also, it is worth noting that real estate laws differ depending on your location. For example, the rules on closing can change from state to state in the US. While other countries have entirely different systems. With that in mind, working with a local attorney is always a good idea, although if you are investing in property overseas you will want to make sure they also speak your native language or have access to a decent translator. 
Construction contractors
Many people buy houses, and commercial buildings to update and remodel them, as this is something that can help increase the sale or rental value. Of course, that means you need to have a reliable and trustworthy construction contact too. 
The best way to ensure you are choosing the best construction contract is to check on the following things. 
Do they have good word of mouth and online reviews?

Do they have all the necessary qualifications and insurances?

Do they have good contacts within their own industry? For example, if you are doing a residential renovation you may need a contractor that can bring in painters and kitchen specialists. However, if you are working on a commercial remodel, a contractor that has connections with an architect, designer, and even a good

steel distributor

is essential. Otherwise, you could end up wasting valuable resources such as time and money tracking these things down! 
A mortgage lender or broker
Last of all if you want to make a go of it in the property investment game, you must find a great broker or mortgage lender. After all, if you can secure the funding for your next investment it will be dead in the water. 
Be mindful that arranging finances for property investment does work a little differently than when buying a place you will live in. To that end, finding a mortgage lender that specializes in this type of investment is the best idea.