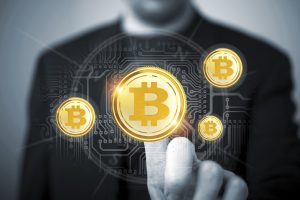 What currency do you hold your money in? Do you use Great British Pounds (GPB), U.S Dollars (USD), Euros (EUR) or maybe you hold balances in all three currencies? Maybe your money is tied up in property.
Either way, there are better ways to invest your money than keeping it all in one currency that is beholden to the stock markets and political events outside of your control.
If done well, investing in bitcoin can be a much better way of investing your money than traditional methods. Here's what you need to know.
What is Bitcoin?
Bitcoin is a digital currency. It's not attached to anyone country nor is it regulated by any authority or issued by a single bank. Its value is entirely determined by the market and other factors.
There are now hundreds of cryptocurrencies from Mix to Etheirum. Even Facebook attempted its own cryptocurrency. All of them are worth different amounts to other currencies.
The currencies are supported by the blockchain, an advanced computer system that determines which transactions are genuine by checking them against a database.
There are many benefits to cryptocurrencies.
Bitcoin Outside of State Control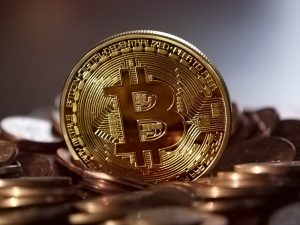 Cryptocurrencies are now regulated in the same way as other financial institutions. When you put money into a bank you are lending them your money and in return, they are giving you a space to store it and agreeing to protect your money.
But this comes with some conditions. Banks and building societies are obliged to hand over your funds to the government or to suspend your account if you have done anything illegal or illicit.
Banks also have a tendency to block your accounts without giving you a logical reason even when you believe you have done nothing wrong. Bitcoin is outside state control.
While in theory it could be used to minimize tax, governments are fighting back against this and tax avoidance is still a crime.
However, using bitcoin and other cryptocurrencies mean that you will always retain control over your money and you can't be locked out of it as you hold it, you don't lend it to a bank.
Bitcoin Is Worth A Lot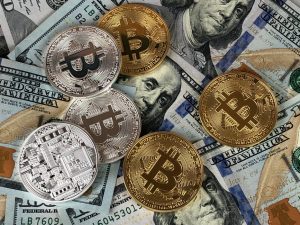 Although the Dollar, the Pound, and the Euro do fluctuate intermittently they fluctuate within certain boundaries. 1 Bitcoin is always worth thousands of U.S Dollars so it's a secure currency and is unlikely to ever crash to zero.
However, it fluctuates a lot more widely where 1 bitcoin could be worth $4,000 and the next day it could rise fo $7,000.
The benefits to this are that you stand to make a serious amount of money due to this fluctuation in a short space of time, though you could also lose the money you put in.
You can invest in bitcoin without having to buy 1 bitcoin. You could buy half or a quarter of a bitcoin.
It's Exciting
Are you considering should you invest in bitcoin? Don't just think about the financial return. By investing in bitcoin, you are part of a financial revolution and a community that wants to change the way the financial world operates.
Rather than being tied to traditional banks that are often accused of ripping off their customers and creating a monopoly that can create issues like the World Financial Crash of 2007/8, cryptocurrencies challenges this.
The blockchain technology that underpins cryptocurrencies also means there is a host of other revolutionary industries and opportunities that are opening up that can change the world for the better.
You can be part of this by joining the cryptocurrency community. Bitcoin traders often work remotely and can often be found in San Francisco or Chaing Mai, Thailand. By attending one of their events you can network with them and widen your perspective on the world.
How To Invest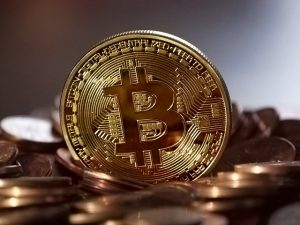 To invest you first need to do some serious research to ensure that you understand how bitcoin and the blockchain works.
Read some books and reputable sites such as Investopedia and attend bitcoin events to learn what other traders do. You will need to set up a bitcoin wallet from your smartphone or tablet.
Follow some basic rules as you would for any investment:
Don't invest money you don't have
Only invest money you can afford to loose
Don't put all of your investments in bitcoin, spread the load into different currencies
You can also use practice investment apps such as this Options Trading Platform for Institutions first to see what happens before investing real money. Also, remember not to expect to make serious amounts of money overnight, it can take years to reap the rewards.
Investing in Bitcoin? Do Your Research and Have Fun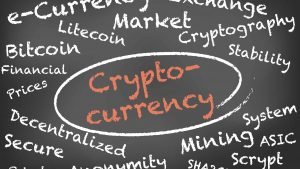 If you are considering investing in bitcoin then be sure to do your research first. Find out what the current trends are in bitcoin and when the cryptocurrency was last at its peak high and where it is now in comparison.
Try to understand as much as you can about the blockchain and where cryptocurrencies might be heading. Read as many books on the subject as you can and also be sure to network widely by attending crypto events around the world.
You can also use cryptocurrency trading apps to practice and see what would happen to your investments over the course of six months without investing any money.
Don't invest all of your money at once and instead have an investment portfolio covering many different cryptocurrencies and traditional currencies to avoid being wiped out by a sudden market drop.
Finally, be sure to have fun and enjoy investing in bitcoin rather than worrying about the bottom line all of the time, it's an exciting project to be a part of.
If you are interested in learning more about investing in bitcoin be sure to check out the rest of our site.
Latest posts by The Fortunate Investor
(see all)