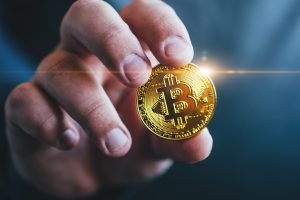 There's no doubt that you've heard of cryptocurrency trading by now. Ever since the advent of the digital age ushered in cryptocurrencies to the market a few years ago, it has taken the world by storm. All over the globe, people are looking to mine coins, gain profitable positions in cryptocurrency, and then trade that crypto to further improve that position.
If you're looking to get started with cryptocurrency trading, but are unfamiliar with the whole concept, then you're in the right place. In this article, we'll take you through Cryptocurrency Trading 101 — what it is and how it works.
What Is a Cryptocurrency?
First things first: let's focusing on understanding what exactly a cryptocurrency is.
In short, cryptocurrency is a type of internet-based exchange. It's unlike every other "real" currency in two major ways. Firstly, there are no physical manifestations of cryptocurrency. You can't cash out your crypto stores, ever.
Second, cryptocurrency is not moderated or owned by a single government source. So while the United States dollar is moderated by the United States government, and backed up by the Federal Reserve, that's not the case with cryptocurrency.
The ramifications of this are twofold. One, because the cryptocurrency is not government moderated, it can skyrocket in value and be much more volatile in the market than any traditional foreign exchange.
Second, because there isn't anything in a Federal Reserve backing it up, that also means that its value can drop like a rock and you can lose your shirt if you're heavily invested in it.
The second point is precisely what puts many people off cryptocurrency. They're worried about losing their money by investing in a faulty currency.
How Are Coins Mined?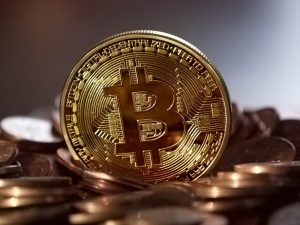 A cryptocurrency coin is mined by using a computer's processing power in order to solve complex algorithms. At the end of each algorithm is a coin. That's why many organizations and companies have set up massive computing stations that work day and night on mining coins, in the hopes that the coins found will outweigh the costs of fueling the processing power.
Typically, an individual mining coins on a single workstation simply isn't going to work. Far too much processing power is required for far too long for it to be a legitimate income source.
How Do You Do Cryptocurrency Trading?
Cryptocurrency trading is significantly easier to get started with than most folks think. The reason being, there are many different platforms that take all the heavy lifting out of the process.
Simply deposit some money from your "real" bank account, select which cryptocurrency you want to purchase, and voila. You now have a certain amount of crypto coins that you can trade on the crypto exchange market as you see fit. Get started today by taking a look at this TradeSanta Binance Review.
Crypto Made Simple
Although initially complicated, cryptocurrency trading is made simple by the trading platforms available to use on the market. Now, you have no excuse not to get on one of those platforms and start reaping the benefits of crypto trading for yourself today!
For more finance advice, be sure to check out the rest of the articles on the website!
Latest posts by The Fortunate Investor
(see all)