While many simply know about it in the cryptocurrency industry, blockchain technology is capable of so much more than that.

A blockchain is a digital ledger of electronic transactions that cannot be modified. Sure, it was originally created for Bitcoin, but it can be helpful to businesses, as well. It can help businesses and companies in a variety of different industries in many different ways.
There are even companies and services, such as Smart Block Strategies, that can help you innovate and see how blockchain can help your business in particular. This article is going to take a look at a few ways that blockchains and blockchain technology as a whole can have an impact on the business world. It could change how business is done all over the planet.
Greater Security and Safety

With more and more data and information being held online and more work being done online than ever before, security is a growing concern for many companies. There have been billions and billions of people across the planet who have had their data compromised or stolen in recent years. These breaches can cost companies not only millions of dollars, but also their good name and reputation.
As a result, it is more important than ever to use every security option at your disposal to ensure your company is secure. Blockchain technology is more secure than traditional record-keeping systems in place because every transaction is encrypted and information is stored in many different locations on different network computers, which makes it much harder to compromise.
Much More Transparency
In the past, there hasn't been a lot of transparency in business, which can allow for a lot of shady or potentially confusing things to occur. Thankfully, blockchain technology is helping make all transaction histories much more transparent. While everyone can see each transaction, they cannot be edited or changed without the entire network agreeing to it and making the changes.
This helps limit the ability for shady situations to occur and stops people from "fudging" numbers or lying about anything from sales, to users, to volume or anything in between. In addition to that, this also proves valuable for future reference as you will be able to track and verify every single transaction to make sure they are accurate or just if you need to view them.
Cost Reduction for Companies
In business, reducing your costs in any way you can is very important. Unfortunately, there always seems to be a variety of things that you need to spend on, which can make lowering costs a real challenge. Thankfully, blockchain will be able to save a lot of companies a lot of money.
Usually, when deals are made or transactions are sent, third parties or middlemen will be required to make sure everything is legal and by the book. But with blockchain, you don't have to "trust" the person you are doing business with, because the blockchain will provide transparent access to all transaction records. This means companies can spend a lot less on these third party services to facilitate deals.
Increased Efficiency and Automation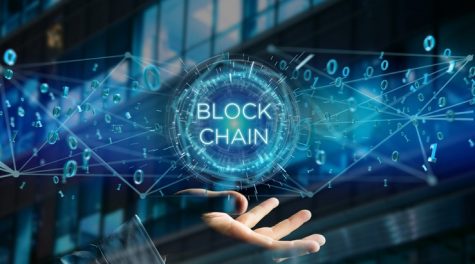 In business, there are many things (such as client agreements, supply chain management, trade agreements) that feature long and inefficient processes. Not only do these cost your company a lot of money, hours, corporate liability and the threat of human error is also always present.
However, using the blockchain technology can help develop smart contracts, which can cut down delays, ensure accuracy and make sure both sides are happy and have completed access to the transactions. In addition to efficiency increases, blockchain can help automate certain business processes such as purchasing and shipping. All in all, blockchain can help reduce time waste, without sacrificing accuracy.
Hopefully this article has helped you see just how impactful, important and influential blockchain technology can be in the business world.