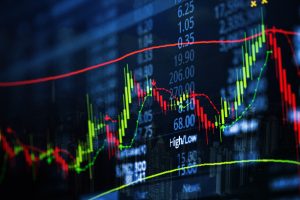 Investment apps are one of the many beneficial outcomes of technological innovations and advancement. They allow any investor to invest and manage the investment from any location using their mobile devices. These apps offer services at affordable fees, helping you save money and advance your portfolio. In the past, you had to call a stockbroker and pay a commission to trade any shares. However, things are more straightforward and convenient today because you can now trade using your smartphone within a few minutes. Such transactions typically cost a relatively low amount of money or nothing sometimes.
Robinhood
If you prefer to avoid trading commissions, consider Robinhood because it offers option trades, cryptocurrency, ETF, and commission-free stock for free. While this makes the app a reliable option for many, what makes it stand out from the rest is its free cryptocurrency trading and a streamlined trading platform.
It supports limit orders, market orders, stops orders, and stop-limit orders. The app's simple and stylish designs won a design award from Apple. According to experts at Money Morning, .." day trading is now exciting and accessible to novice investors." For instance, Robinhood Day Trading offers beginner traders a chance to get their hands on lucrative investments.
Pros
It offers free ETF trading and US stock.
It has an excellent slick web and mobile trading platform.
An intuitive platform.
Fast and complete digital account opening.
Cons
Few educational materials.
It offers a limited product range.
TD Ameritrade
It offers a wide range of options that suit beginner and expert investors, like the default TD Ameritrade Mobile app, which intermediate and beginner investors might prefer. Experts can use Thinkorswim, the professional-level that delivers Wall Street types of charts to your smartphone or any other mobile device.
TD Ameritrade clients can get ETF trades, commission-free stocks, and options trades without base fees. It also offers multiple platforms to allow you to manage many accounts and get to the most famous investment markets and assets.
Pros
Free research.
Large investment selection.
Excellent customer support.
No account minimum.
Cons
Expensive broker-assisted trades.
Webull
The app comes with excellent features ideal for expert, active, and advanced traders. The brokerage app supports IRA and taxable accounts, and investors can use it for options, stocks, and ETFs trading. While the introduction of cryptocurrencies is an excellent addition to the platform, it does not have mutual funds, bonds, and other assets.
Although Webull is concentrating on free trading and investing, it is excellent for investors with some market experience. Since many of its features focus on options and active stock traders, it can be overwhelming for beginners.
Pros
It offers paper trading.
It has advanced charting features.
Users can interact with others through community areas.
Cons
Limited types of investments.
Additional subscription is needed for real-time data.
Acorn
It is a mobile-first banking and brokerage app that makes it fun and easy to contribute to your investment account through innovative funding options. Once you link your credit or debits card to your Acorn account, it will round your total purchases to the next dollar, then invest the remainder into some ETF portfolios.
Although the company provides other features, it will cost you a dollar every month for an Acorn's investment. Acorns Later, the company's version of an IRA will cost you an extra $1 monthly, and it allows you to open the SEP, Roth, or traditional. It also comes with Acorns Invest.
Pros
Availability of educational content.
It facilitates an automatic investment of spare change.
It provides cashback at individual retailers.
Cons
Small account balances incur a high fee.
It has a small investment portfolio.
Wealthfront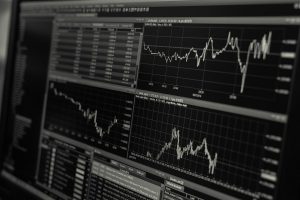 It has full planning, investing, goal-setting, and planning package delivered in a user-friendly, elegant platform, and mobile application. Wealthfront provides completely digital investing at attractive prices, and it is ideal for individuals looking for financial guidance without interacting with a human. The app has excellent planning and goal-setting technology.
A Wealthfront account facilitates access to Path, a financial planning tool that uses third-party data to project your financial situation. It also integrates your account information, and the best part is you do not pay for these services.
Pros
It offers exceptional financial planning services.
Paths show users with multiple goals the trade-off they will encounter.
It has a tax-loss and credit harvesting portfolio line.
Cons
A larger account may have expensive mutual funds.
No surplus SIPC coverage.
Since every investor has unique needs, it is best to look at your financial and investment goals when choosing an investment app. However, ensure that it offers a convenient and consistent mobile and desktop experience.