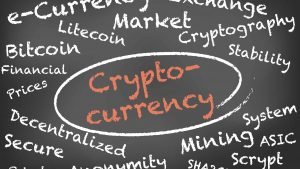 With the popularity of Bitcoin always on the rise, cryptocurrencies and similar assets have earned a big following. Among the list of popularized crypto, stablecoins have taken the cake as one of the most used cryptocurrencies. Before we dive into all things stablecoins, let's break down this class of coins and talk about some of the most popular examples, like Tether (USDT).
 What are stablecoins?
Stablecoins are classified as crypto, but they're really somewhere between a fiat currency and a cryptocurrency. This is because they're a type of currency on the blockchain that ties itself to another asset, commodity, or currency like gas, gold, or fiat currencies. A well-known example is USDT, which "tethers" itself to the US dollar.
Why do stablecoins tether themselves?
A stablecoin's goal is to maintain fixed rates and stability on exchanges, which is why most stablecoins have a specified ratio to an asset. This allows them to be less volatile compared to their crypto counterparts. It also enables crypto-traders to change more volatile cryptocurrencies (like Bitcoin) into Tether and back again without dealing with fiat currencies. Now that we've covered what stablecoins are, let's break down one of the most popular forms of stablecoins: Tether.
What is USDT?
Pegged to the US Dollar, Tether is one of the most well-known stablecoins. One USDT is equal to 1 USD, which means it has a 1:1 ratio with the dollar. A way to think about the relationship between USDT and the dollar is to imagine a person walking a dog. The dog is on a leash, and while it is free to move around, it's tied to its owner. The dog can only move based on the owner's movement. This is the same way Tether and other stablecoins have a 1:1 ratio. Since the owner is more "stable" than the dog, the leashed or "tethered" dog won't run away.
Some benefits of USDT include:
High liquidity: Since USDT is the most popular stablecoin, it's also one of the most liquid stablecoins.
Stability: USDT is very stable. Because it's more stable than Bitcoin (BTC) and other cryptocurrencies, there won't be jumps in prices. Without the huge volatility that comes with crypto, it's more accessible to traders.
Transferable: USDT can be easily transferred from BTC when BTC prices are too volatile.
How do I buy USDT?
Most people can buy Tether on crypto exchanges or directly from Tether Limited. However, it can be easier to buy USDT on exchanges than on Tether Limited. Let's dive into how you can buy USDT on peer-to-peer (P2P) exchanges:
1. Find the right crypto exchange for you. One of the leading peer-to-peer exchange platforms is Paxful for its secure and straightforward exchange process.
2. Create and verify your account. Many P2P exchanges will ask for basic information before you can buy crypto.
3. Look for a great deal. Keep in mind that with a P2P exchange, you're trading with other people around the world. Also, exchanges will typically have various payment options you can use to buy and trade USDT. This can include everything from fiat currency to checks to gift cards.
 Tip: Be sure to also look at your trading partner's trading reputation before committing to a trade.
4. Start trading. After finding a good trade partner, follow the trading instructions, and you'll be on your way.
That's it! With just a few clicks, you'll be buying USDT like a pro in no time.
What is USDC?
Another well-known stablecoin is the USD Coin (or USDC). While USDC is not as popular as Tether, the coin has had a positive impact. USDC is tied to the US dollar with a 1:1 ratio, and it functions on the Ethereum blockchain. However, unlike Tether, USDC is not fully backed by the dollar. Instead, it's supported by USD reserves, which include cash and bonds.
USDC was created in 2018 by The Centre Consortium, who want to make their coin as accessible as possible. Their biggest goal is to make their coin a usable form of currency. Because of this, USDC is tradeable for 1 USD, which differs from USDT. With USDT, it is not always guaranteed to have an output of 1 USD for 1 USDC.
Some benefits of USDC include:
Transparency: The Centre Consortium is very transparent about USDC. They're known to follow US regulatory laws and work closely with banks.
Ratio: Along with USDC's transparency, the coin is also known for its established ratio of one USDC to one US dollar.
Some disadvantages of USDC include:
Less established: While USDC is popular, it's not nearly as popular as USDT. USDT was created 3 years before USDC. This may be a contributing factor to why it's not as well known as Tether.
Availability: USDC is not as available as Tether, which you can find on many exchange sites. This makes it less accessible to traders.
What is BUSD?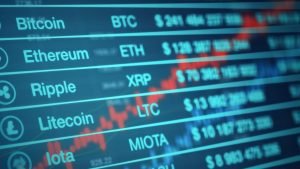 Lastly, there's Binance USD (or BUSD). While there's not as much information on this coin compared to USDT and USDC, we do know it's a stablecoin backed by a 1:1 ratio with USD. It was created in 2017 through a popular exchange site, Binance, and with a blockchain platform, Paxos.
Some benefits of BUSD include:
Transparency: Unlike Tether, BUSD completes monthly audits to ensure the crypto matches the amount of money in banks.
Some disadvantages of BUSD include:
Lack of information: BUSD is harder to break down, understand, and research. Unlike USDT and USDC, which have a lot of information available, information about BUSD remains harder to locate.
Understanding your investments
Whatever stablecoin you decide to go with, it's important to always understand your investments. Whether it's BUSD, USDT, or USDC, we recommend checking each coin's costs on different exchange sites. Be sure to do your research!
*The content of this article is for informational purposes only, you should not construe any such information or other material as legal, tax, investment, financial, or other advice.