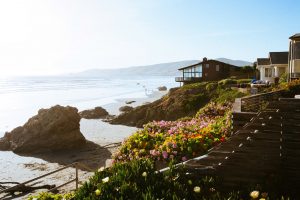 Real estate is a popular investment option. While it could be deemed a safe bet in comparison to some other opportunities, there are always risks involved. To benefit from putting money into bricks and mortar, it's crucial to find the right property. In this guide, we'll discuss how to identify the perfect real estate investment.
Location
Location is key when buying properties to let or sell on or investing in vacation rentals. There are two main avenues to explore when the primary goal is to make money from real estate. One is to buy in established hotspots where demand for houses or condos is high. The other is to purchase properties in up-and-coming areas. This is an interesting proposition for investors who might not be able to afford to buy in sought-after locations as well as those who are looking for a long-term investment option. When searching for investment properties, add areas to your short-list based on your budget, the type of house you're looking for, and your ideal buyer or tenant, and then carry out extensive research. You can use sites like SRNRealEstatePros.com to search, filter results, and see what is out there. Analyze sales figures, look at the demand for properties and see how fast the market is moving. If you're interested in buying in a neighborhood that is up and coming, signs to look out for include regeneration and building projects, new businesses and offices opening, and investment in public services and infrastructure. 
For buyers searching for a vacation rental, the most sought-after properties will always boast a location that is attractive to travelers and tourists. Think about the kind of customer you're looking to attract. For families, proximity to beaches, attractions like zoos and theme parks, and facilities like swimming pools and parks are appealing. For adventurers, homes near national parks and areas that provide access to activities such as hiking, cycling, skiing, kayaking, and climbing will be in demand. 
Target buyer or tenant
It is always beneficial to enter into a property search with a target tenant or buyer in mind when purchasing a house for investment purposes. Put aside your own taste and style and think about what the individual or group would want. If you cater to your ideal buyer or tenant, this should help you find a property that will either sell or be snapped up by tenants quickly. 
Cost
The key to successful real estate investment lies in making a profit. To generate profits, you have to pay the right price and ensure that somebody is willing to meet your expectations when you come to sell. Before you start searching, set a budget and then narrow down the options based on the properties you can afford. Analyze the figures before you decide which property to buy. You may find that you want to spend a little more on one property than another because it has a better rental yield, for example. If you want to go ahead and make an offer, be prepared to negotiate. Unless there are already other parties interested, it's worth shaving a little off the asking price to see if you could get a better deal. If there are other offers on the table, and you're desperate to secure the property, you may have to go in at the asking price or even submit a higher offer. For more tips on figuring out your finances, take a look at this article https://www.investopedia.com/articles/investing/090815/buying-your-first-investment-property-top-10-tips.asp. 
Timing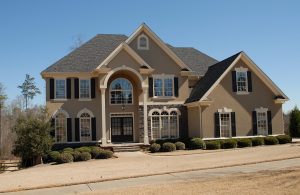 Timing is critical when investing in real estate. If you make the right calls at the right time, you stand to profit from your acquisition. This relates to buying and selling when the market is in your favor. Look to buy when prices are steady or falling and to sell when demand is increasing and prices are rising. Keep an eye on the market and try and tap into new trends. In the post-Covid era, for example, more people will be looking for outdoor space and room to create workplaces and leisure and entertainment facilities, for example, studios, offices, gyms, and cinemas, at home. Always research before you make a decision and resist the temptation to buy or sell at the wrong time unless you have no option but to make your move at that exact time. Hanging fire can often be beneficial if the market is weak or unpredictable but it can also be beneficial for buyers who are in a strong position to buy during turbulent times when it may be possible to snap up a bargain. 
Real estate is a popular investment option but it's not always a guaranteed ticket to financial freedom or a more comfortable lifestyle. To benefit from investing in property, you have to find the right properties and buy and sell at the right times.