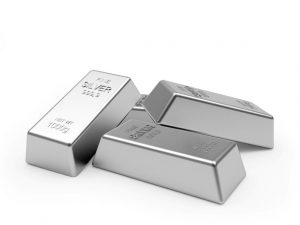 Many investors find silver more affordable than gold when they're looking for precious metals to diversify their portfolios. Currently, silver sells for approximately $26 per ounce or a little over $800 per kilo. Compare that to gold which has consistently brought in between $1,700 and $1,900 per ounce. This lower entry barrier makes silver a great alternative for investors who want to hedge against possible inflation or a stock market crash.
Don't Overpay for Silver
Both silver and gold are traded based on their estimated value by weight. This means that scratched or tarnished silver brings in as much money as newly minted coins. Instead of collecting silver artifacts, coins, and other items, it's better to concentrate on purity, which can impact the price. Therefore, sticking to government mints can save you a lot of hassles when it comes to investing in silver. For example, Silver American Eagles and Silver Maple Leaves are both marked .999, indicating their authenticity.
Start Small and Build Your Collection Slowly
By buying smaller quantities, you can slowly accumulate silver without spending your nest egg. Also, buying smaller quantities at different times helps ensure that you never pay too much for a larger amount. Since silver holds its value over time, paying a little bit more or less on any particular day evens out. For example, you can purchase a 10 oz silver bar every month or so.
Avoid Buying When Prices Soar
"All-time highs" may be music to your ears if you want to sell your silver. However, follow the market so that you don't get caught paying top prices. You could also ask a financial investor to help you find a fund with silver and gold bullion so that you can use dollar-cost averaging or other investment strategies and not have to worry about storing silver coins or ingots.
Learn to Spot Fakes
Due to its conservative price, silver is not typically counterfeited. However, when silver prices rise, counterfeit coins and bars flood the market. It's important to learn how to spot worthless "silver" artifacts such as those you find for sale on eBay or elsewhere online. To avoid buying a fake, deal only with reputable dealers with a proven track record of selling authentic silver.
A Little Information Goes a Long Way
By continuously reading up on silver prices and sources, you can stay on top of the market. This can help you spot deals that serve you well when silver rises in price. Because silver is a liquid commodity, you can even sell some of your stock if you need cash for financial goals. Researching gold and silver bullion is a great way to invest your time. By studying past booms and busts, you can also understand the cyclical nature of the commodities markets.
It's also worthwhile to study how inflation impacts the market, which impacts the upward or downward trend of silver prices.
Know When to Sell
When silver goes up in price, there comes a time when you realize it's overvalued. This is a great time to sell some of your silver and earn a profit. Sometimes cycles occur over generations, but other times they can happen in the blink of an eye. If you're willing to learn how to recognize the cycles and take a chance on cashing out when silver becomes overvalued, you can reinvest your money in real estate or other assets that help you hedge against possible losses in stocks and bonds.
Silver Is a Great Asset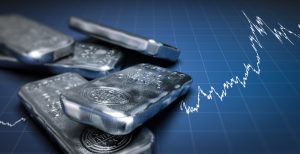 Gold and silver and gold are great items to have when the economy fails. It's a great option of last resort in times of economic woes. Nobody wants to see the market collapse, leaving paper money without worth. However, if you have silver in your portfolio, you can always trade it for your needs. This may sound a bit doomsday. However, there is a reason people invest in bullion when inflation starts to rise.
These tips can help you make sure that you are investing in silver at the right time and ensure that you have the assets you need to hedge against losses in the stock market. In 2021, many professionals predict that inflation will rise and that interest rates may begin to finally tick up. Therefore, it's important to have alternative investments in your portfolio.