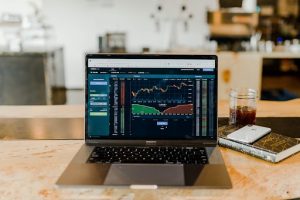 Financial markets are broad. They include a wide range of assets that you can trade online, in order to diversify your portfolio. Those assets vary in terms of the risk they bear and their potential yield. As such, you may choose to build a portfolio that includes different types of assets or focus all or most of your capital on only a few.
To be able to build a portfolio that balances risk with reward, you need to be aware of the various types of assets which are tradable, and how they can impact your overall portfolio performance.
Characteristics of different types of financial assets
By definition, a financial asset can and should generate yield, but that may not always be the case. Sometimes it can have a significant downside risk. You can trade those assets by buying them directly, which tends to be costly, or through financial derivates called contracts for difference (CFDs). Trading CFDs is more flexible, and it enables you to use financial leverage while trading the same instruments. Below we discuss the most popular asset types and their traits.
Company shares, or equities. Shares are equity stakes in companies, and when you own an actual share, it means you hold a stake in the future of the business. Investors like Warren Buffet have managed to earn billions of dollars by masterfully investing in shares. Even though trading shares or share CFDs can help you exploit a company's growth potential, it is also associated with some degree of risk. Particularly during times of crisis and economic contraction or recession, share prices tend to go down. For that reason, you should monitor economic conditions before investing in them.
Forex pairs. Foreign exchange pairs like EURUSD, USDJPY and others allow you to take advantage of the movements happening in exchange rates around the world. Forex pairs can be volatile, which is both an advantage and a disadvantage. You might benefit financially if you can make a correct prediction, but in general currency pairs are considered to be risky, especially when traded with financial leverage.
Indices are usually used to measure the performance of an entire market (often a group of stocks). An example is the ASX 200 index, which is a benchmark for the performance of Australian equities. Buying CFD indices saves you the trouble of buying several stocks. It is more efficient in terms of time and cost, and it is more suitable for passive investors who do not have a lot of time to spend behind the screen.
Crypto assets. Those are relatively new assets. Most of them are built on top of the blockchain, which is a decentralized structure. Cryptocurrencies are even more volatile that traditional currencies, which means that traders should treat them with care. Opinions about crypto assets vary. Many traders are staunch believers in them, while many analysts still maintain that crypto assets do not have intrinsic value.
Commodities are considered as the pillars of global trading. In the past, they used to be somewhat stable, but recently energy commodities, in particular, have spiked in price. You should trade those assets only when you understand their markets well enough.
Summary
The fact that there are diverse assets to trade is a good one, as that enables you to significantly reduce risk by spreading it over several different types of instruments. Despite this, you should always follow a balanced approach in your trading, and seek rewards that justify the risks.