Couponing is a great way to save money. In the digital age, couponing has gone beyond just clipping coupons out of the Sunday paper (though that is still a large part of it). There are several apps now that will do most of the work for you including offering rebates and depositing cash back into your PayPal account. Some apps help you save by telling you what stores to match with which coupons on any given week to get the best deals.
6 Of The Best Couponing Apps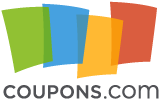 The Coupons.com app allows you to "clip" coupons by clicking on them and saving them to print later. If you have a wireless printer and a smartphone that works with wireless printing, you can print coupons directly from the app. Coupons.com also allows you to add a credit card and have offers linked to the card. When you use the linked credit card in-store, the discount is automatically applied. Online discount codes are available in the app as well.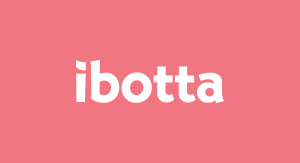 Ibotta is a rebate app that does the couponing for you. To save using Ibotta, you open the app and choose the items you would like to purchase. This is called unlocking your rebates. Sometimes there are short ads to watch or polls to complete prior to a rebate being unlocked. After you shop, purchasing the items on your list that you unlock, you scan the bar codes to verify that they are eligible for the rebate. Once the items are verified, take a picture of your receipt and submit it to Ibotta to collect your rebates. Once you have $20 or so in rebates in your account, you can cash out either for a PayPal payment or a gift card to Target, iTunes, or a number of other places. Cashing out to get a gift card may require a $22 or $25 minimum depending on the store. Within the Ibotta app, there are other opportunities to make additional money. Add friends from Facebook to create teams and whenever you all shop and submit receipts, bonus points can add up to additional rebates paid into your accounts. Making a game of it keeps things fun.
Checkout 51 is similar to Ibotta in that you shop and then submit your receipt for cash back. With Ibotta, each individual store in the app has a list of items associated with it. In the Checkout 51 app, there is a predetermined list that applies to all stores and you can shop at any store. The list is not as full as the list of items available for rebates with Ibotta, but the open option to choose the items from any store can help because some items may be found at discount stores that are not found within the Ibotta app. Once you accumulate the minimum amount required for a payout (about $20), Checkout 51 will send you a check for your rebate total.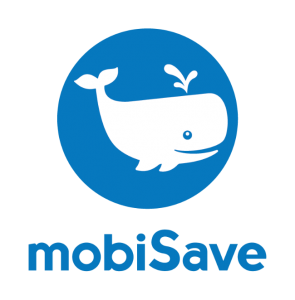 Mobisave is very much like Checkout 51. There is a preset list of items that are available for cash back rebates and you choose which ones you want to add to your list. Mobisave offers can also be claimed from any store. Once you have purchased the items on your list, take a photo of your receipt (no need to scan each item), and within 24-48 hours you will receive a cash rebate to your PayPal account. Unlike Checkout 51, there is no minimum amount needed to cash out.
Hip2Save is a couponing blog that also has its own couponing app. This is one of the best blogs to follow to learn couponing because it shows how to match coupons with the right store and the right scenarios in order to get the best deals. Besides couponing deals and advice, there are also updates on internet deals available through stores like Amazon, Jet, and Kohl's. Information is updated several times a day so it is certainly an app to check throughout the day.
KrazyCoupon Lady is also a couponing blog with a smartphone app. It is similar to Hip2Save in that both offer couponing advice and go through specific scenarios on which coupons to use at particular stores to get the best deals. KrazyCoupon Lady also gives general shopping advice and sale announcements.
Honorable Mention
Honey
Honey is a fantastic browser add-on that will save you a ton of money across thousands of sites. I personally use it on Amazon and it notifies me of better deals, often tax free, or can notify you via email when there is a price drop to the amount that you specify. I find myself only buying items I use regularly ONLY when the price drops and buy two or three of the disposable items instead of the one I wanted. However, it is often at 50% or more than the ever day price. I know I will use the products and expiration is not an issue so this is one way to save THOUSANDS.
Whether you are still learning how to be a couponer or have been doing it for years, these apps can certainly help maximize your savings. Be sure to check them out and happy saving.
Latest posts by The Fortunate Investor
(see all)