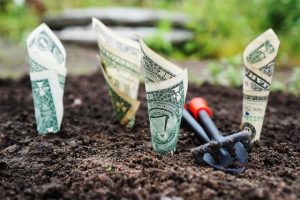 Property investments are the standard strategy picked by beginners to start an investment portfolio. Why are property investments so popular despite their costs? Indeed, anybody who's been looking to buy a house, as a homeowner or an investor, knows that it is the kind of investment that requires solid budgeting skills. 
However, an emerging approach is to make property investments more affordable for newcomers. Indeed, contrary to common belief, you don't need to be able to buy an XXL mansion to make your investment profitable. For potential investments who are looking for exciting and budget-friendly opportunities, it's good news. Here are some of the most beneficial strategies to drive ROI from property investments based on how much you can afford to spend. 
I can buy cash
House-flipping is a popular investment technique for those who have a little cash on the side. In principle, a house flipper purchases the property at a lower cost and proceeds to do the necessary repair and home improvement work before selling it for a profit. Typically, house-flipping is a fast-paced strategy, with some investors selling their property only a few weeks after purchase. However, if you're going to make profits, you need to make sure you can afford to finance the purchase and the repair works without borrowing money, as this could drive your costs higher. 
I can afford a new mortgage
A rental venture can be a source of long-term, reliable income. However, as a landlord, you need to be clear on the fact that return rates are slow. Residential or commercial landlords need to establish a trust relationship with their tenants; working with the best realtors in your area will make a huge difference. Ultimately, you want tenants who are willing to stay long-term in your property, which requires frequent maintenance and interior investments. Due to the nature of residential or commercial rentals, investors should be able to afford to finance and maintain the property to generate a return. 
I need a self-paying mortgage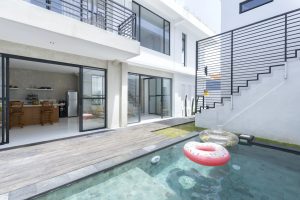 Applying for a mortgage requires enough financial stability. However, some properties can generate sufficient returns to pay for the mortgage repayments fully. High-value rentals, such as holiday homes, tend to pay for themselves. With a low mortgage rate, the holiday home virtually pays for itself and can still create additional income. You want to focus on popular locations that attract holidaymakers and travelers. It can be helpful to work closely with a holiday home manager who can provide premium services to your guests. 
I can only partially invest
Crowdfunding real estate is one of the latest trends that make property returns available to those who can afford to invest partially in a property. Indeed, in a crowdfunding situation, investors can spend as little as $500 on real estate investment trusts with the knowledge they will touch high returns. From an investment perspective, crowdfunding is best suited to investors who focus on return profitability without owning or managing the property. 
Depending on your budget and hands-on desire, property investment strategies such as house-flipping and crowdfunding can be a suitable choice for your portfolio. If you prefer the stability of long-term investments and management, rental ventures are a better option. Long-term rentals tend to have a low return rate compared to holiday rentals. Yet, holiday rentals respond to trends, so a popular location yesterday could fall out of popularity tomorrow!