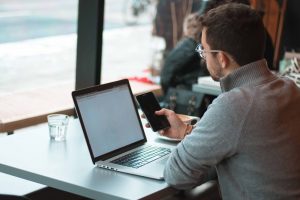 Working for yourself has its highs and lows. When things are great, your bank account is full and you can enjoy the other benefits that working for yourself can bring. But when things are not-so-great, that's when the stress and fear over your future can set in and have you Googling jobs in no time.
So what can you do to ease those fears? Whether your self-employed business is your single venture or is a side hustle, there's something else you can do to maximize your income – passive income. Passive income allows you to earn money in the background with not much ongoing effort from yourself. Sounds too good to be true, doesn't it? But the truth is many people are making money from passive income every day, and you could be too.
Here are some passive earners to support your self-employed business.
Become an affiliate
Many people make good money through affiliate marketing. If you've got a blog, a YouTube channel or other social media platforms, you can make some good money by sharing links to your recommended products. You can get started with affiliate marketing programs for beginners designed to make it easy for you to try it out. Affiliate marketing makes money for you, with minimal effort required on your part.
Write an eBook
Do you have knowledge to share? Why not put it in an eBook? An eBooks is a great way to make some extra money, and once you've written it – you can leave it to make money while you sleep. Promoting an eBook is simple and can be done using no money, making it easy for you to spread the word. If your eBook does well, you can consider writing some follow ups as a way to generate even more money.
Lease a property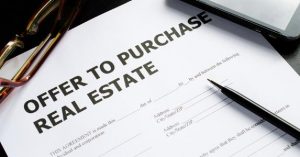 Property makes a great investment and if you have money to invest from your self-employed earnings, it's worth doing. By leasing a property, you'll be able to make money without having to do much, and could even pay a management company a cut of your rental fees to take care of the maintenance for you. Becoming a landlord is a commitment, but it's a useful way of ensuring a regular income.
Sell advertising space
Do you have a blog or a website? Then why not sell advertising space? Having some ads appear on your website can be a simple money maker, helping you to make money while you focus on running your business. Selling advertising space can provide you with some easy wins with little effort.
Self-employment gives you a lot of independence, as well as the opportunity to make a lot of money. While business can be uncertain at times, it's good to know that there are ways you can keep making money in the background. With some great ways to make money online, you can soon find yourself with a fantastic income working for yourself.