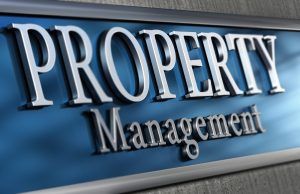 Property management is a huge industry in the US, with the sector valued at $3.62 billion in 2021. That figure will climb to $6.16 billion by 2028, nearly double its current worth. For those hoping for a career in property management, this growth is good news.
But exactly what does being a property manager entail? These professionals are responsible for the care and upkeep of properties, from apartment complexes to warehouses. Property managers are also responsible for the safety and well-being of the property and its occupants.
A property management career can be extremely rewarding, but it also has its challenges. This post highlights some of the top benefits and drawbacks of a career in property management.
What Are the Benefits of Becoming a Property Manager?
Before you begin your research on how to become a property manager, you may want to know what you stand to gain by joining the industry. Here are the five biggest pros of a property management career.
You Get to Interact With Different People
One of the most fulfilling things about knowing how to manage property at a professional level is that you'll get to meet and work with tenants, owners, contractors, and other property managers. You'll learn about their different backgrounds and what they're looking for in a property manager.
This knowledge will help you provide better service to your tenants and owners. You'll also build strong relationships with the people you meet. These relationships will benefit you both professionally and personally.
Your Job Security Is Assured
A property management career is one of the securest in America today, especially in today's white-hot housing industry. With over 138 million housing units as of 2018, property managers will always be needed. That's because many of these units need professionals to manage them.
Add these housing units to the number of commercial spaces in need of property managers, and it's easy to see why property management is such a stable career.
You Enjoy Flexible Job Schedules
Many property managers can determine their own hours and days off, as long as they are available for tenants when they need them. This makes the profession perfect for people who have other commitments outside of work, such as childcare or caring for elderly parents.
It also means that property managers can easily fit their work around their personal life rather than the other way around. And because the job is relatively low-stress, it's perfect for people who want to enjoy a good work/life balance.
Income in the Sector is Impressive
A career in property management can be very financially rewarding. In many cases, property managers can earn a significant income. As of 2022, the annual salary range for property managers in the US is between $90,867 and $120,413.
Additionally, property managers often receive bonuses and commissions based on the performance of the property. This can result in even more income.
What Are the Cons of Being a Property Manager?
Being a property manager isn't all fun and games. The career has its cons as well. Here are three of them.
Property managers Often Have to Work Long Hours
Property managers are responsible for the upkeep of their property, making sure that it is safe and well-maintained. This can be a full-time job in itself, and often property managers will need to work long hours to make sure that everything is taken care of. During emergencies, you may have to be on call 24/7.
This can be a difficult career to maintain if you don't have a good support system in place. It's important to be organized and efficient in your work.
You May Need Additional Knowledge of Other Fields
On some occasions, property managers may need to know construction and engineering principles to manage properties properly. This is because they may need to be able to understand blueprints and plans, as well as have a working knowledge of how construction projects are completed.
Additionally, property managers may need to be able to assess whether or not a property is up to code and safe for occupancy. While this knowledge can be gained through on-the-job training or experience, it may be beneficial for those considering a career in property management to have at least some understanding of these principles before embarking on their career.
Dealing  With Difficult Tenants Can Be Stressful
One of the biggest drawbacks of property management is having to deal with difficult tenants.
Not everyone is easy to get along with, and when you're responsible for managing a property, you're also responsible for dealing with the people who live there. This can be a big challenge, especially if you have tenants who are constantly causing problems.
If you're not careful, it can quickly turn into a full-time job just to keep everyone happy. In addition, difficult tenants can also make it hard to keep your property in good condition. They may not take care of the property the way you want them to, or they may damage it intentionally.
Either way, it's important to be prepared for the possibility of dealing with difficult tenants if you want to
Make the Most of a Career in Property Management
Being a property manager comes with a ton of benefits, from job security to high income to the opportunity to create great relationships. But there are certain drawbacks as well. By being aware of both the pros and cons involved in this exciting career, you can be better prepared for the commitment.
Did you enjoy reading this article? Keep visiting our blog for more exciting content.