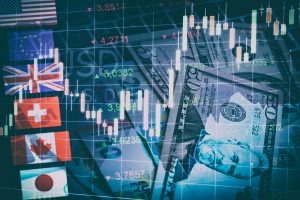 Forex trading is one of the most popular forms of investing. It's the largest financial market in the world, with $5 trillion traded on Forex every single day.
If you want to get started trading in the Forex market, you're likely to have a lot of questions. Can you make money? Is Forex trading even legal?
Forex trading is legal, for the most part. You can make money trading in the Forex market if you understand the laws surrounding it.
Read on to find out more about the legalities of Forex trading and how you can start trading in this exciting market.
What Is Forex?
Forex stands for foreign exchange. This is the market where you exchange currency. If you ever crossed an international border, there's a good chance you had to exchange U.S. dollars for British Pounds or Canadian Dollars or Euros.
It's not only travelers who exchange currency. The values of currencies go up and down every day, minute by minute. Investors use the information available to make money on the rise and fall of currencies.
When you invest in stocks, you do so through a centralized market, like the New York Stock Exchange. Forex doesn't have a centralized market. It's fluid, and it is operating 24/7.
How and Where Forex Trading Is Legal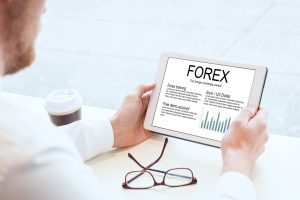 Forex is trading is legal to a certain extent. It largely depends on where you live. Some countries have legalized Forex trading, while others restrict it.
Forex trading is legal in most European countries, the United States, Canada, Japan, United Kingdom, Indonesia, and Australia. Countries that allow Forex trading with steep restrictions and requirements include Russia, Egypt, Ukraine, South Africa, and Nigeria.
The restrictions in each country vary, but they're mostly centered around how much you can trade and how much you can have in your trading accounts. Forex trading is legal in Malaysia, as long as you work with an approved financial broker. India applies the same rule to trading there.
There are countries that completely ban Forex trading outright. These countries include Israel, Belgium, and China.
Before you start to trade in Forex markets, you should do your research in your country. Laws change frequently so it's best to check with your financial regulatory authority where you live. If you live in a country where Forex trading is legal, you'll need to do more digging to find out how your investments are taxed. This will help you in your investment strategies.
How to Start Trading Forex
Forex markets seem simple, which is why they're appealing to all types of investors. You start by choosing a currency pair that you think will go up or down. There are a couple of different types of transactions you can make in a currency pair.
You can buy a pair and hold onto it. For example, you think that the Euro is temporarily down right now and the dollar is higher than it should be. You exchange your dollars for Euros with the expectation that the value of the Euro will increase.
The Euros that you hold now will increase in value, making it a good investment. Of course, if your prediction isn't accurate, you will lose money on the transaction.
Another type of trade doesn't involve buying a tangible asset. Instead, you're entering into an options contract.
For example, you think that the Euro will decline against the U.S. dollar over the next month. You buy an option that says the Euro will be lower than the dollar on a specific date and time.
If you're right, you make money. If you lose, you lose money.
Find a Forex Broker
If you want to start trading Forex, you need to have a good broker to handle the trades. The financial institution has the software to allow you to make trades.
Since Forex is always running, your platform needs to always be available. Some platforms offer signup and trading bonuses to give you an incentive.
They also have demo accounts available. This is how you'll learn how to trade Forex. You must invest time to learn and practice trading before you start trading for real.
Set Trading Goals
Beginner investors make the mistake of starting off with the goal of making money right off the bat. Forex trading is simple, but that simplicity is deceiving.
The right approach to Forex trading is to think of it like mastering a skill or art form. Great painters don't just appear. It takes years of practice and learning the craft of painting.
You have to approach Forex trading with the same mindset. That starts with your trading goals. Instead of making financial goals, focus your energies on learning.
You can make a goal to learn about and practice one trading strategy. Then you try another. You can see how each strategy works in different types of trades.
Learn How to Research
The key to Forex trading is to learn what influences the markets and currencies. The main factors that influence currency values are interest rates, inflation, debt, and GDP growth.
Underneath those main factors lie a myriad of reports and economic factors. Unemployment, job creation, home sales, consumer confidence are all things that impact the currency. Low unemployment and strong job growth mean a healthy economy and strong currency.
Public debt is largely determined by public policy. For example, the United States already had a tremendous amount of debt that was made larger with tax cuts. That could influence the value of the dollar over the long-term.
You Can Trade Forex Legally
Forex is a fascinating trading market. It's the market that never sleeps. If you're just getting started trading Forex, you want to know if Forex is legal or not.
Forex trading is legal, as long as you're in one of the countries that allow Forex with some regulations and restrictions. Make sure to check your country's policies before you start trading.
For more investing news and tips, make sure to check out the rest of our site.