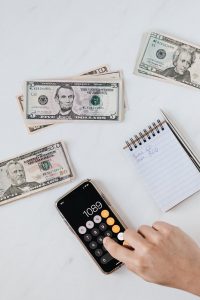 Maybe you haven't dipped a toe in the investment market yet. Many of us have a savings account we pay into every month, but few of us are actually investing our money in the ways that will work best for us. Although you might think your money is working for you if you have an account like an ICA, the truth is, there are many more lucrative ways you can invest your money. Here's our top three.
Property
Natural disasters aside, your money will always be there if you invest it in bricks and mortar. This is why banks are so happy to lend money for those who are purchasing property – there is a tangible asset that they can claim back should the payments fall through. This might mean that you can invest and end up with an asset that will produce your income, without necessarily tying up all your spare cash. Depending on what sort of agreement you have as well, not only is a property a pretty safe place to store your savings, but it can also earn you money. There are plenty of ways to begin investing in property and, once you have a foot on the ladder, you can start renting if you want to and bring some money in on top of your regular income.
Yourself
It might seem cheesy, but you are your biggest asset. If you can increase your earning capability and employability, then this will reap huge rewards in the long run, although it might require an initial expenditure. You might have realized that your current position does not offer the opportunities for promotion that might have initially been on the table. You might have simply learned that the grass is greener somewhere else. Before you jump ship though, it's worth considering what you can do to make yourself more employable and increase your earning potential. Training courses and qualifications are the perfect places to begin. Your employer might actually fund you to take a course as they will have a budget for training. If not though, make sure you do your research thoroughly as there are plenty of courses out there that will promise the earth but are in fact fraudulent. So, whether you are looking for personnel training or high quality courses for construction professionals, one of the best places to invest your money is you.
Stocks and shares
Trading on the stock market, once a mysterious and elusive past time only for those with insider knowledge, has opened up massively since the dawn of the internet. Now literally anyone can become an expert on how and where to invest their money. There are apps that allow you to track your investments, and a quick google search will tell you everything you need to know about starting out on the stock market. This is one area though where it is particularly important to start small and do your research – although there is an element of gambling to it, more crucially it's worth remembering that the smart investor is the rich investor.