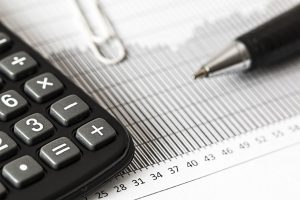 2020 has taught us a lot about the world, and one of the main things it has brought to light is how best a person can manage their money. Most of all, this applies to the world of investing, and how to approach it as someone who's never filtered money into the stock market before. 
And because of this, there's a lot we can take to heart about how to invest safely and smartly in the future. So, with all that in mind, here are the most recent investment lessons that you'll definitely want to pay attention to if you're just starting to build a portfolio of your own. 
Don't Panic
The first thing to understand is that panic feeds stupid decisions, especially where money is concerned. You need to take a breath and focus when you're deciding to invest, as this will serve you much better in the long term, rather than a choice that's fed by fear or similar emotions. 
Sure, stocks are going to crash here and there and become volatile elsewhere, but that doesn't mean you need to sell up and cut your losses. Stay your hand, and try to understand that these things are usually blips – most companies come out the other side with an increase, and you've just got to wait for this stability. 
Invest to Save
Your savings are more important than ever, especially in a world of such high unemployment rates and low job security. And because of this, you're going to need to invest to save in the future, to make sure you're padding out your own wealth in the long term, for later on in life and for any children, you have to make good use of too. 
Indeed, investment managers like Wayne Blazejczyk ASIC would highly recommend looking to yourself first. Investment savings accounts have a good chance of high returns in the long term, and the longer you can leave the money alone, the better your return is going to be. Similarly, look to pension funds, especially if these can be contributed to by your employer as well. 
Never Invest When You Can't
Finally, make sure you're never investing cash that would be much better spent elsewhere. Always focus on you and your family first, including padding out your own savings account above all else, as this is what'll really look after you when the going gets tough. 
You need to be putting money into a savings account for the here and now, including factoring in potential emergencies, and you need to be saving in a pension or a high interest account as well. This money will serve you well in later years, and the change for a healthy and happy life, later on, can be made right now. 
The past couple of years have shown us a lot of investment lessons. Make sure you're always taking them to heart and learning from them, for your own good. They could make a real difference!