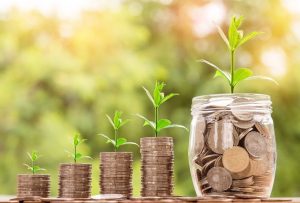 For investments, it is always safer to go with reliable and reputable companies. Although taking a risk for a bigger profit seems like a good idea, you cannot always guarantee a profit, or a return of the money you invested. Within specific realms, you can always guarantee either a profit or at least your money back. If you like to play it safe with investing, then here the safest places to invest.
SPACs
A SPAC is a blank check company that raises money through a business to create a new business. They are designed to take companies public without going through the traditional IPO process. With a SPAC, the sponsor will have a fixed timeframe in which they have to close the deal. This can be a year or more. If the deal is not complete within that period, you will get your money back. While the deal is waiting to be done, your money will sit in a treasury and will be safely stored away. Thus, you can always ensure your money is safe and can guarantee at least your money back if the SPAC does not happen. There are many places online where you can find the best SPACs to start investing your money into to secure a return, or maybe even a profit.
Property
Property investment provides financial stability. In such an unstable economic period, there are many reasons to be cautious about where you invest your money. But one of the main advantages of the property development industry is that it provides a level of stability and certainty to your investments. The property market is always expanding. Although the prices drop and increase, you can always guarantee the market will increase at some point. You can either invest in a property of your own or in other buildings, commercial or residential. All are forever increasing in price due to demand and development.
Savings Accounts
When it comes to investing, you may never think of investing in yourself and your own finances. It is always worth it and interest rates will always offer some kind of return, even if it is small. Although interest rates may be lower than investing in another sector, you can always guarantee at least some kind of return. Fortunately, there are some bank accounts out there that earn higher interest rates. In addition to basic savings, banks offer money market accounts rewards checking – a type of checking account with interest rates above the average. These accounts typically provide more interest than others, but they also tend to have more restrictions. Which account is best for you depends mainly on when and how you need to access your money.
Treasury Bonds
A treasury bond is an interest-bearing bond. Treasury bonds can be a good investment for those looking for safety and a fixed rate of interest that's paid semiannually until the bond's maturity. Bonds are an important piece of an investment portfolio's asset allocation since the steady return from bonds helps offset the volatility of equity prices. These extra-long-term securities take 30 years to mature and pay interest every six months.