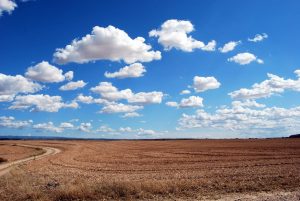 There are many out there who believe that owning a piece of land is not going to do them any favors. This is a common misconception about owning land: that it's a weak investment. People think that it doesn't produce them an income, so it is not worth it. They think it just sits there. They think it's boring. Unfortunately, this is a common opinion, and yet it's also incorrect. So much can be done with land to make it one of the best investments that you ever make, offering the chance for some serious cash flow. The nature of it being reasonably hands-off, providing the versatility to the user makes it one of the best things that you could do this year. 
So, with that in mind, let's look at eight rock-solid reasons you should be investing in your own land.
You Can Build When You Like

. When you own your own land, you can call in the

custom builder

to build the property that you want, when you want it built. Sure, you still need planning permission much of the time, but that doesn't mean that you need to "do" anything to the property. You don't have to be an expert, but you do have the flexibility to do whatever you want to your land.
Hands-Off Investment

. Vacant land being owned means that you don't have to be a landlord if you don't want to. Your land is purchased, and then it sits and waits patiently for your attention. You have time later to decide what you want to do with it.

Selling Motivation

. Most landowners are motivated to sell their plots because there is less of an emotional connection to the purchased land. 

No Contest.

In the world of land investments, there is little competition. People think about apartments and houses, commercial property and office blocks, but there is very little competition in land. Investors rarely understand why land is superior, and so do not purchase it as readily as property.

You Call The Shots.

Buying vacant land gives you a chance to call the shots. You can buy each property with your own money and avoid any interaction with banks. You can also find some lucrative deals on land and

get offered a tremendous amount of money

if investors are looking to build on the land that you own. You're the one in charge!

Buy & Sell Sight Unseen.

As land involves no structures, you can buy it and sell it online without needing to be there. There's a straightforward inspection process, too, which means you can buy and sell land without having to be present during the sale. 

Huge Income Potential.

There are plenty of ways to use vacant land, and any number of these can be used to explode your income potential. Build a house. Build an office building. Create a park for the council to invest in. Either way, you can make money!

Inexpensive Investment. You can buy land for the right price with a little research. Land that is not lucrative is cheap to own, so you can have an excellent investment without paying through the nose for it!