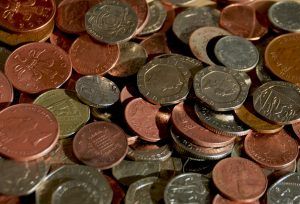 Whether you're new to collecting coins or you're looking for new areas to expand your interests, there's a ton to consider. From what type of coins you gather to how you start collecting, there's a lot to think about.
Collecting coins is a ton of fun. It's an activity that can be as simple or as complex as you make it. No matter where you're looking to start your coin collection, there are a few basic facts to consider.
So let's take a look at some of the popular areas of coin collecting and some of the best ways to get started.
Start It Small And Simple
There are a few different ways to get started, but the most important thing is to just dive in and start collecting the coins that you like. One way to keep it simple is to start with just one type of coin, such as quarters.
You can also start with a small set, such as a year set of quarters. Once you have a few coins, you can start to expand your collection by adding other types of coins, such as half dollars, or by adding more of the same type of coin.
The most important thing is to have fun and not get overwhelmed. There are plenty of resources out there to help you, so don't be afraid to ask for help if you need it.
Collecting Coins That You Like
There's no wrong way to start becoming a coin collector.  If you're drawn to a certain type of coin, start there! Perhaps you're fascinated by coins from a certain era or country.
Or maybe you've inherited a collection and you want to add to it. No matter what your reasons, if you're passionate about coins, collecting is a rewarding hobby.
To learn more about collecting gold coins like American Gold Eagle, check https://www.carpathiangold.com/interesting-facts-about-the-american-gold-eagle-coin/.
Buy The Book
If you're looking for guidance, the best place to start is with a good book on coin collecting. Not only will a book provide you with the basic information you need to get started.
But it will also help you narrow down your focus and figure out what area of coin collecting you'd like to pursue. Once you've got a good foundation in place, you can start building your collection with confidence.
Visit A Coin Shop or Coin Show
You should definitely visit a coin shop or coin show. You will be able to see a wide variety of coins, learn about different kinds of coins, and find out what kinds of coins are valuable.
You may even find some coins that you would like to add to your collection! You can also find out about any upcoming coin shows in your area so that you can add them to your collection.
Start Collecting Coins Today
If you're thinking about collecting coins, a good place to start is by doing some research. Talk to other collectors, read books and articles, and visit coin dealers and trade shows.
Once you have a good understanding of the hobby, you can start building your collection.
Did you find this article helpful? Check out the rest of our blog for more!