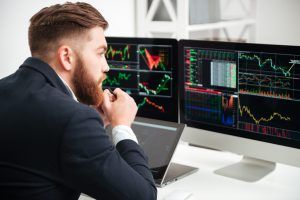 The idea of making money from stock has attracted many people. However, with stocks, you need to move fast. If you miss one great chance, you may lose all the profits.
Sometimes you need something a little more stable. There is a possibility of earning some profit, but you don't have to sit around to make it work. This is where long-term investments come in.
There are speculations and risks involved with these. Still, they can provide that stable profit that you have been looking for.
Here are some great tips to help you find the best long-term investment.
1. Define Your Investment Goals
When it comes to finding the best long-term investment goals, it is important to first define your investment goals. Are you looking to simply grow your wealth over time, or are you looking to generate income?
2. Do Your Research
If you want to know how to invest, the most important thing you can do is do your research. Talk to financial advisors and discuss your financial goals, next, read investment books and magazines, and learn as much as you can about the different options available.
And also, search for investment tips. Once you've gained a solid understanding of the basics, you'll be in a better position to make decisions about where to invest your money.
3. Consider the Fees
When considering the fees associated with a long-term investment, investors should find out what the fees are for, how the fees are used and whether the fees are reasonable.
It's also important to be aware of hidden fees, such as transaction costs or early withdrawal penalties.
4. Review the Performance
One important tip for finding the best long-term investment is to review the performance of the investment over time. This will help you to assess whether or not the investment is performing as well as you had hoped.
It is also important to keep an eye on the fees associated with the investment, as these can eat into your returns over time.
5. Diversify Your Investments
To diversify your investments means to spread your money across different investment types, such as stocks, bonds, and real estate. This way, you'll be less likely to lose all of your money if one investment type takes a hit.
6. Define Your Objectives
What are you looking to achieve with your investment? Do you want to grow your wealth, preserve your wealth, or both? Find the best way to invest and know your objectives, so you can start to look for investments that will help you achieve them.
For example, if you want to grow your wealth, you might look for investments with high potential returns.
7. Consider the Risks
There is no such thing as a perfect investment. Each investment has its own risks and rewards. The key is to find an investment that meets your needs and objectives.
Build Wealth With the Best Long Term Investment
Investing can be a great way to secure your financial future, but it is important to do your homework and know what you're getting into. There are a few things you should keep in mind. First, think about what you are looking to gain from the investment.
Second, consider the risks involved and how much you're willing to lose. Finally, don't forget to diversify your portfolio to minimize risk. By following these tips, you'll be on your way to finding the best long term investment for you.
Was this article helpful? If so, please keep reading through our website for more helpful insights.