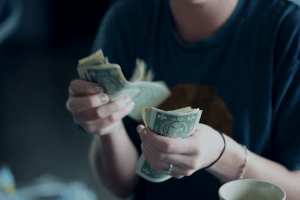 Are you a commercial landlord struggling to keep your rental venture afloat? If so, you are not alone. Many landlords make the mistake of trying to manage their rental properties on their own, only to find out it isn't as easy as they thought. From having a bad reputation as a landlord to having unpopular locations, there are many reasons your rental venture can fail. In this blog post, we'll cover five common reasons your rental venture fails and how professional commercial real estate management services can help.
1) You have a bad reputation as a landlord
When you're trying to manage your commercial properties as a side hustle, it can be difficult to find the time to address tenant queries and issues promptly. This can lead to a bad reputation as a landlord.
Tenants are much more likely to want to rent from a landlord known for being responsive and reliable. If you're not able to provide that kind of service, you may find yourself with a number of unhappy tenants who may take their grievances public. Tenants are much more likely to stay if they feel like they're being looked after and their issues are being addressed in a timely manner, which a real estate manager can do on your behalf.
2) Your prices are too high
One of the most common reasons rental ventures fail is landlords setting their rent prices too high. Often, landlords lack the market knowledge or understanding of the local rental market to set competitive rent costs. Setting your rent prices too high can make attracting and retaining tenants difficult, resulting in fewer rental opportunities and lost income. 
A property manager helps you to understand the local rental market before setting your rent prices so that you can ensure that you are competitive and attractive to tenants.
3) You're slow to address issues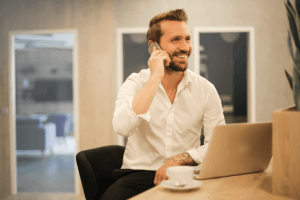 Tenants who experience long delays in addressing issues with their rental property can quickly become frustrated and ultimately unsatisfied with the rental agreement. This is why ensuring that all repair requests are addressed as soon as possible is critical, but many landlords struggle with it. 
When a tenant requests a repair or a lease renegotiation, it's important to communicate with them in a timely manner to let them know what to expect and when. A property manager can handle everything for you. 
4) You're in an unpopular location
Unpopular locations can affect your rental income in many ways, such as lower demand for your property and reduced rental rates. Additionally, tenants may not be able to find your rental quickly or easily due to its location, resulting in longer vacancies and decreased income. That's where working with a management agency can make a great deal of difference in driving new tenants in and advertising the property. 
5)You don't encourage tenants to renew
If you don't have any kind of strategy in place for lease renewals, you might be missing out on a huge potential source of income.
When it comes to lease renewals, it pays to think ahead and get organized. Have a plan for when and how you will communicate with your tenants about renewal options, as well as what incentives you can offer. Your property manager will be responsible for offering discounts or other perks when tenants renew can be a great way to encourage them to stay and increase your bottom line. 
In conclusion, a property manager can bring your rental business to the next level, helping make it profitable, reputable, and efficient.