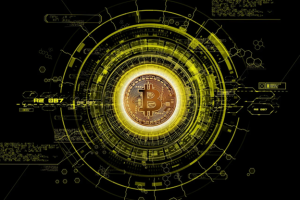 If you are considering venturing into cryptocurrency, investing in Bitcoin might be an excellent place to start. Bitcoin is not only the leading crypto in the market. It is also easily accessible, guarantees a high long-term return on your investment, and is extremely decentralized, making Bitcoin one of the best digital assets to invest in. The following is a complete beginner's guide on how to invest in Bitcoin.
1.   Understand the risks of Bitcoin
Like other cryptocurrencies, Bitcoin is not without risks. For this reason, the first thing you need to do before investing in the digital asset is to evaluate its risks and impact on your portfolio. Some risks of investing in Bitcoin include fluctuating and volatile markets, reliance on technology, cyber theft, fraud, and financial loss, to mention a few.
Be sure to determine what the risks and huge price fluctuations could affect your current and long-term financial position and investment before trading. If you are a risk-averse person, Bitcoin investing may not suit you, thanks to the coin's increased volatility.
2.   Pick a cryptocurrency exchange
Once you familiarize yourself with the risks of Bitcoin, consider choosing an investment platform or crypto exchange to start investing. An investment platform helps you guarantee the safety of your investment. It is also more straightforward and less expensive to convert 1 BTC to USD via an investment platform. With that being said, you need to do your due diligence when picking a crypto exchange to ensure you choose the best one for you, as there are plenty of investment platforms in the market. Below are some factors you should consider when selecting an investment platform:
Transaction fees
Security measures
Liquidity
Minimum requirement
Supported tokens
3.   Create an account
Once you identify a Bitcoin-friendly crypto exchange, proceed to open an account. The account opening process is often quick and straightforward, with most exchanges requiring users to provide personal information. When signing up, you should provide your email address, ID, and country of residence. Be sure to also meet the Know Your Customer (KYC) requirements.
4.   Fund your account
Upon successfully creating an investment platform account, the next step is to put money into it. There are various ways to fund your account, including bank deposits and wire transfers. You could also put money into your account using a debit or credit card. Be sure to consider transaction charges and minimum investment requirements when funding your account.
5.   Invest
After funding your account, determine the amount of BTC you want to invest in. Consider your long-term strategy and risk tolerance when evaluating how much Bitcoin to purchase. Next, start trading.
6.   Store your Bitcoins
Bitcoin is a digital asset. For this reason, you require an encrypted location to keep passkeys that protect your assets. There are various ways to store Bitcoins, including:
Hot wallets. These are cryptocurrency wallets that are stored online. They are linked to devices that connect to the internet, including smartphones, computers, and tablets.
Cold wallets. Cold wallets are not connected to the internet. Since they are not connected to the internet, users combat the risk of cybertheft and fraud, making cold wallets more secure than hot wallets. A cold wallet takes the form of a hardware device like a USB.
Endnote
Although Bitcoin is highly volatile, it presents investors with an opportunity for significant returns. Understand the risks of BTC, join a crypto exchange, create and fund your account, store your assets, and manage your investment to maximize your profit.