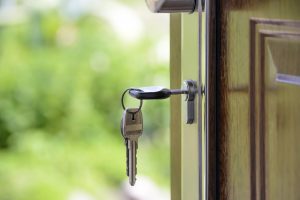 Real estate is generally considered one of the best investment ideas out there. Can you think why? Typically, it's because property always increases in value. If you bought a house ten years ago, the chances are it is worth more now. That's even without making improvements, provided you look after it. Speaking of improvements, that's another key attraction of real estate: it's easy to improve your assets and add value to them. In turn, this increases the profit potential of your investment. 
Most of you should be aware of the obvious things to look for when buying a house. The number of rooms, garden size, location, etc. These are all clear to you when you go searching for properties. However, there are three hidden things you should also be aware of that can impact your investment…
Cellular coverage
Put simply, this refers to the cell phone signal in the area. It's not something you can see, nor is it something anyone will tell you about when buying a home. Thankfully, you have devices like spectrum analysers that can inform you of cell interference and determine the coverage quality. This is important as mobile phones are a key part of human life these days. Nobody wants to buy a house that has poor cellular coverage. Or, if they do, they will bid less than the asking price. So, if you get tricked into buying a house in a poor coverage area, it can impact your profits when you try and sell it. 
The neighborhood
The location of a home is important in more ways than one. The obvious one is that you want a property close to shops, schools, and other amenities. But, you also want a house in a good neighbourhood. Therefore, do you research into each neighborhood to see what they're like. If the house you buy is in a rowdy place with lots of noisy neighbours, it won't be very attractive to potential buyers. Again, this leads to issues when selling, meaning you'll have to drop your asking price and lose out on money. 
Roof leaks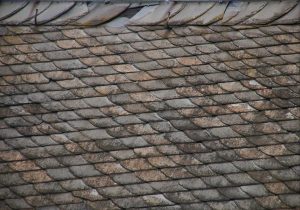 You may think this is an obvious thing to look for, but many roof leaks are hidden. What's more, you don't even notice them during a property survey. How is this possible? It's all to do with the weather. Buying a home when it's hot and sunny means you have no real clue of how the roof stands up to rain. At the first torrential downpour, you get leaks in the attic. Leaks cost money to fix, damaging the profit potential of an investment. So, it's always smart to survey a house when the weather is bad. This gives you a more accurate view of how well it stands up to the rain. In turn, you will be able to pinpoint any leaks and adjust your bid accordingly. 
If you're not careful, a seemingly good property investment can end up being a complete failure. These three things are usually the biggest hidden issues to worry about. Be sure you check them as well as all the obvious things to look at when buying a house.