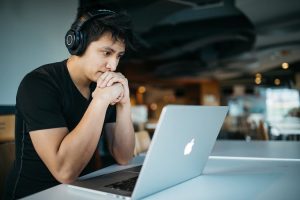 Starting a new business is an extreme learning curve for anyone. Even if you're coming from a high-end position, it's astounding how many new skills and experiences you need to make a go of things. From a new understanding of SEO to a knowledge of basic skills like web design and IT management; you're going to need to understand it all.
Of course, these are all skills you probably hope to outsource one day, but that day has not come. At this stage in proceedings, every penny of your budget needs to be funneled carefully into your business. As such, the more you can take care of yourself, the better.
The trouble is that your lack of budget can scupper even your learning efforts if you aren't careful. After all, your limited means mean that affording top-quality expensive training is off your cards. And yet, you can't start pulling a profit until you understand these fundamental business principles.
It can seem like an impossible situation, and this struggle is a large part of the reason why an average 50% of new businesses fail within their first five years. The vital thing to remember is that 50% of companies also succeed, and many of them do so by considering financially sustainable learning methods like the ones we're going to look at here.
Get a grant
When we go into higher-education, most of us seek grants of some kind. Your attempts at business learning needn't be any different. Admittedly, borrowing more money when you're already in a fair amount of debt isn't always ideal, but it can be worth doing. After all, most business learning brings a guaranteed ROI with it, especially if you focus on key areas like business growth and marketing. 
The good news is that a wide range of new business grants are available, and you may find that you're eligible for many of them. The only downside to this option is that grants are for existing businesses only, and they can take up to a year to clear. That may sound like a long time, but a year can fly by when you're busy creating a business. It's certainly worth considering this as a way to grow your efforts, and profits, down the line.
Join an affiliate learning program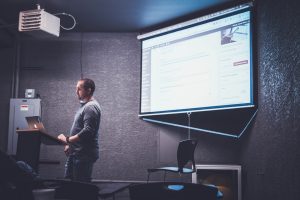 Is there anything better than the idea of getting paid to learn? We don't think so, especially not where your business is concerned. That's why it's well worth considering affiliate learning programs. Admittedly these are few and far between, so you're going to need to do your research here. Once you start looking around, though, you may come to find that companies like Legendary Marketer are a sound learning option indeed. With fantastic marketing courses and an affiliate program to boot, your learning can pay for itself and even start making you some money along the way. 
Perhaps the only downside to something like this is that you need to bring convertible traffic to the affiliate program. As such, you'll need an existing audience to help you make this work. Courses can also be pretty pricey upfront, and you will need enough to get you going in the first instance. 
Niggles aside, though, many new business owners find that options like these are a fantastic way to find the success that's too-often out of reach otherwise. 
Learn from the best
Every business owner knows that making connections within their industry is vital. What you might not realize is that networking can also be an invaluable and, more importantly, free learning tool. That's right; getting in with the right people could be just the way to get all the information you need. That's especially the case if you socialize and connect with people who are using and succeeding with a wide range of methods.
Of course, you do need to understand that these people are your competitors. They aren't going to sit you down and tell you their best-kept secrets. Still, with a little know-how and some networking skill, it's incredible how much you can learn just from listening to the right people. You may even find that simply checking out their websites and methods without speaking directly can help you to advance in the right direction. And, once these methods start turning a more substantial profit, you may be able to consider more expensive training options. 
Use free resources
In days of old, free learning resources weren't exactly reliable. Now, though, the internet has changed everything. With many businesses and entrepreneurs relying on content creation strategies like YouTube and blogging, there's more valuable information out there than ever before. In fact, the best business people in the world are currently sharing their advice, and they're doing so for free. In some cases, a little research may even lead you to free ebooks in exchange for email addresses, and so on. These opportunities are worth taking, even if they do clog up your inbox!
The fact is that free learning is always valuable learning. Obviously, you need to keep your head about you to make sure that the lessons on hand are helpful, but that doesn't mean there isn't valuable stuff out there. Be wary, too, of any 'free' courses that ask for your card details, etc. The last thing you want is to pay money you don't expect for a course you haven't chosen. Other than that, just browsing online can be a fantastic learning option. In fact, there are few lessons that you can't find this way. Again, growing your profits like this could even lead you to a proper paid course in the future. 
A final word
Learning in business is vital for both your success and your profit margins. Even if you intend to get a team on board to take care of jobs later, they need your attention now. That said, learning simply isn't something you can afford to spend a fortune on. As such, thinking about money-saving methods like these could be invaluable.