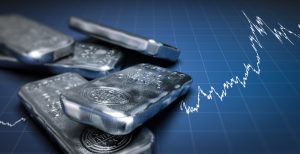 Did you know it's been decades since we last saw gold at its highest price and years since we saw it come close? In 2011, the price of gold was over $2,000 per ounce, a hundred dollars short of its peak price of $2,115.
Since then, it fell and still hasn't recovered, but the future is looking up as the price trend is going upward as of January 2019.
However, gold isn't the only precious metal you can buy – there's also silver, which has about the same price of gold today.
But is silver a good investment? The answer depends on you; read more to find out more about investing in precious metals.
1. Is Silver a Good Investment or Is Gold Better?
For the average investor, gold may be the better choice as it has a larger liquid market. The gold price is less volatile than silver, whose price has a strong relation to economic activity. This is because silver also has a role as an industrial metal.
What can make it attractive to buyers, however, is its low price. It also has more room to grow, providing greater gains.
There are other precious metals you might consider, though, like platinum and palladium. One thing to note about these is that they're rarer and produced only in select countries. For this reason, they may be more vulnerable to supply changes.
2. Physical Metals or ETPs?
Most would want the real thing that they can touch but know that you also have another option. You can buy exchange-traded products instead, which is more convenient and more efficient.
The catch here is that you don't own the gold or the other precious metals that the ETP represents and you don't have a claim on the precious metals within the fund. If you buy bars or coins instead, you know you own them for trading or keeping as you please.
3. Should I Buy Bullion Coins or Bullion Bars?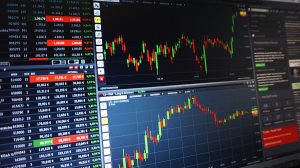 Precious metals come in 2 forms – as coins or as bars. An individual coin holds a smaller value, and so you'll have quite a lot for the same value of a bar. This allows for a flexible resale, not to mention they're easier to trade and liquidate.
A coin can also have intricate designs, which makes it perfect as a beautiful gift. They're portable as well, and you can bring as few as you like.
On the other hand, bars are cheaper for the reason that they cost less to make. They're the better option for large buyers. When it comes to resale, though, they're harder to trade since you can't sell half a bar, for example.
4. How Much Tax Can I Expect to Pay?
Depending on where you live, gold or other precious metals may be VAT-free. In the UK and EU, for example, gold bullions are exempt, while silver bullions have a VAT of 23%.
In the US, the amount would depend on the state's laws. In California, purchases above $1,500 are exempt from paying tax. For purchases lower than that, the sales tax and the state tax of 7.5% will apply.
For instance, you buy from EU, you can still get it VAT-free if you store it in an overseas vault. If you have it shipped to your location, where there is a tax, you will still have to pay for the tax.
5. How Long Can I Stay In?
Investing in physical precious metals would require some effort and time. They don't produce interest or income; you shouldn't be in any circumstances where you'll be under any pressure to resell right away.
You'll have to be able to sit on these precious metals before you can resell them when the price has risen. If not, you may have to think twice about investing in this industry.
6. What are the Ongoing Costs?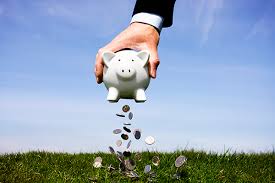 You also have to think about the attendant costs, which include storage and insurance. The cost of safes and vaults are proportionate to how many bullions you're storing in them. If you have one at your house, you could store your precious metals there instead, but make sure nobody else knows about it.
You'll also have to add it to your policy, which will then cost you a modest amount of additional premium.
7. How to Find the Right Dealer to Buy From?
Today, you can buy precious metals over the internet. There are dealers with a buy-and-store program, which eliminates the storage issues for you.
If you're not comfortable buying online, find a dealer you can meet you face-to-face. This might cost you more, though.
8. What Is the Proper Way to Store Precious Metals?
The most common advice is to avoid taking possession of your precious metals in a sense that you're more likely to lose it. When it's stashed away in a vault, it's safe and you won't have to bring it back to the dealer to liquidate it.
The downside to this is that you won't have immediate access to your precious metals. If that matters to you, you can always have them delivered to your home. Make sure you take the proper steps of securing it and insuring it.
9. How Will I Be Able to Resell?
The only time when you'll make a profit off physical precious metals is the moment you sell it. With that said, you'll have to wait for a long time to break even with the costs of delivery, storage, and insurance.
To resell, find a dealer with an established presence in their location. However, note that not all dealers will buy gold from you as they may only take those they sold themselves.
10. How Can I Protect Myself from Scams?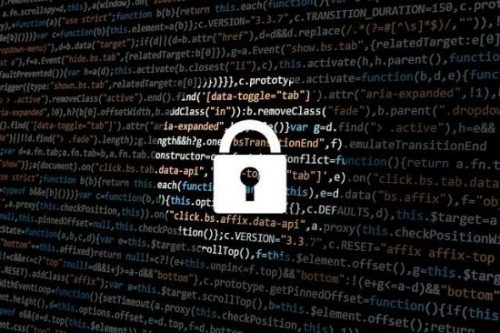 The surest way to protect yourself is to buy from reputable dealers only. There are many scams wherein people will try to sell you counterfeit products, which are now flooding the market. Don't buy from shady websites online, like eBay.
Learn More About Investing
Is silver a good investment? In the long run, the answer is a solid yes. Stay wary of scams, check the market value as it rises and falls, and you can earn a decent amount.
If you want to know more about investing, feel free to check out our other guides today. Read up on tips about saving money or micro investing options available right now!