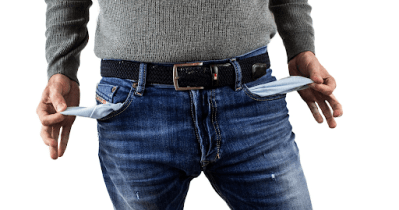 There is no point in sugarcoating it: filing for bankruptcy will have a negative impact on your financial future. 
The good news, however, is that it does not have to define your life forever. As long as you handle the situation and future response in a suitable way you can bounce back to enjoy a fulfilling future. Here's all you need to know.
Work With Experts
Filing for bankruptcy is a major life decision. As such, you must do it in the most effective way. Working with financial advisors to confirm that better alternatives are not available will have a big impact. Not least for your mindset. When bankruptcy is the best option, hiring professional legal services is essential. This ensures that you write off as much of the unsecured debts as possible. Reducing your future obligations will allow you to start the next chapter in a healthier position. 
Frankly, that's the least that you deserve.
Address Expensive Habits
Bankruptcy can occur due to a range of root causes, such as business failures or a loved one's ill health. However, most people that file for bankruptcy can trace at least some of their problems to expensive habits. Whether it's beating a gambling addiction, cutting cigarettes, or no longer spending excessively on food doesn't matter. A single change to your life could reduce your spending by thousands of dollars each year. This can help you rebuild your finances far sooner.
Crucially, it helps prevent repeat financial problems that could cost you dearly. 
Learn To Rebuild Your Credit
Your damaged credit score is one of the biggest problems after filing for bankruptcy. It will remain on your credit score for 10 years if it's a chapter 7. This will harm your chances of getting credit. On a brighter note, though, it is possible to rebuild your score slowly. Using credit cards and other financial tools to your advantage will help. When your bankruptcy mark leaves the report, you could be back up into the healthy scores. Just know that any credit you take out will have high APRs.
So, you must use any credit responsibly.
Build Some Savings
Research shows that most people could not handle an unexpected $500 cost. And it may have been one of the reasons why your financial situation descended into bankruptcy. If you want to avoid that happening ever again, you must look to save money. Saving just $50 per month will give you $600 plus interest in the first year alone. Leave these funds for any random costs that surface, and they will no longer have to knock you off track. Besides, if you are saving funds, you've reached a point where income outweighs outgoings.
If you have extra funds to invest, that's great. But don't get hung up on it.
Invest In Your Career
When you have been bankrupt, the reality is that future lenders will scrutinize your finances. They need to see that you are now capable of repaying your debts. Moreover, they need to know that you have a steady income. While you should not reject the opportunity to take a promotion or a better paid role, job hopping can be a negative. Worse still, long or frequent gaps in your employment history will weigh down on you. Stability is truly one of the most important ingredients in the recipe for success.
Besides, a successful career is truly the best way to get your life back on track.