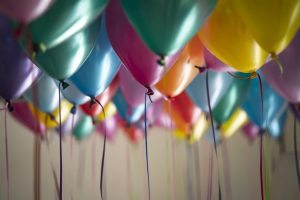 From time to time, we all need to throw a party and let our hair down. But actually putting a shindig together is a lot more costly than you might think. If you invite 50 people and spend $10 on each of them, that's $500 gone in a single night. (You might have spent all week trying to get that kind of money together). 
The trick is to provide everyone with a good time while at the same time doing things that will allow you to save money in the long run. Parties don't have to cost a fortune. Here' how 
Make Your Home The Venue
Making your home the venue instantly slashes the cost of the party. Whether you go to a restaurant, bar, or some other commercial outlet, you'll find that it is much cheaper. What's more, the actual enjoyment that people get from it tends to be about the same. It turns out that people like parties for booze and conversation (mostly), so holding a party at home doesn't detract from the experience. 
If you are worried about catering or entertaining, you can always hire somebody to prepare food and take care of the music for you. Professionals aren't free, but they typically cost far less than a venue might charge. 
Keep Guest Numbers Down
Generally, the more guests you invite, the more money you will have to spend. As you increase the number of people, the amount of food, drink and venue that you have to buy goes up. 
Sometimes you have no choice and have to invite a large number of people. But other times, you can whittle down the numbers without it making a difference to the overall event. 
Get People To Bring Their Own Food And Drink
It's totally acceptable for people to bring their own food and drinks to parties if you tell them in advance that that's the setup. Just explain that everyone is going to contribute to the total offering. You'll still have to bolster the food and drink available with your own supplies, but you won't need to provide as much. Most people will actually bring more than they consume. Very few partygoers will get through a bottle of wine and entire cheesecake by themselves. 
Tell People The Kind Of Party You Are Having
You don't want people turning up to your party expecting a three-course meal, only to get snacks so make sure you explain the event in advance. If you're skipping dinner, then explain that snacks or finger food will be available, but nothing else. This way, you can usually provide unsuspecting guests with all the calories that they need to stop their stomachs from rumbling without having to spend much money or time preparing a proper meal. 
Limit The Alcohol You Provide
Stocking up a full bar can cost a lot of money. Adding every type of liquor is expensive if you're not going to a venue. So if you plan on offering alcohol, keep it simple. Just provide guests with wine and beer – and avoid going over-the-top on other types of drinks. 
Often, you can get discounts on buying both types of alcohol in bulk. Wine outlets will give you money off a certain number of bottles or minimum spend. 
Be Smart About Entertainment
You shouldn't skip entertainment entirely, but you should be smart about your party rentals. Rent out the type of things that your party-goers will appreciate. Kids' parties, for instance, go hand in hand with giant inflatables, while adults often appreciate things like photo booths and casino tables. 
Shop At Dollar Stores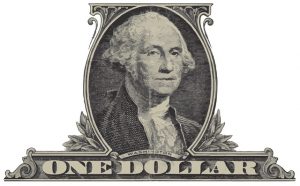 For party necessities, shop at dollar stores. You'll find that you save a considerable sum of money against regular outlets when you go for the cheaper option. These stores provide napkins, tablecloths, utensils, and other items for pennies. 
Ask Guests To Bring Their Favorite Dish
Preparing all the food yourself gets expensive quickly. So it's a good idea to host a potluck where everyone brings their favorite dish.
The best approach here is to get everyone to download an app and then share what they plan on bringing. This way, they can see if other people have similar plans as them – or different. It helps to avoid party-goers from bringing duplicate items with them. 
If you want, you can have a food theme, such as Mexican or Italian. This way, more of the food will go together and complement each individual meal that people bring. 
So, there you have it: how to party on a budget. It doesn't have to be as expensive as you think.