No one likes to think about death and leaving loved ones behind, but having these discussions and purchasing adequate life insurance will ensure that your loved ones are not financially burdened. Here are a few tips for saving money on life insurance.
Apply at a young age
Applying for life insurance under the age of 30 can save thousands of dollars over the long term. For example, a 26 year old female non-smoker applying for a $500,000 30-year term life insurance policy may pay between $20-$30/month. Contrast this to a 31-year-old female non-smoker that may pay between $40-$50/month for the same policy. This translates into a $7,200 savings or expense depending on when you apply.
Keep an active lifestyle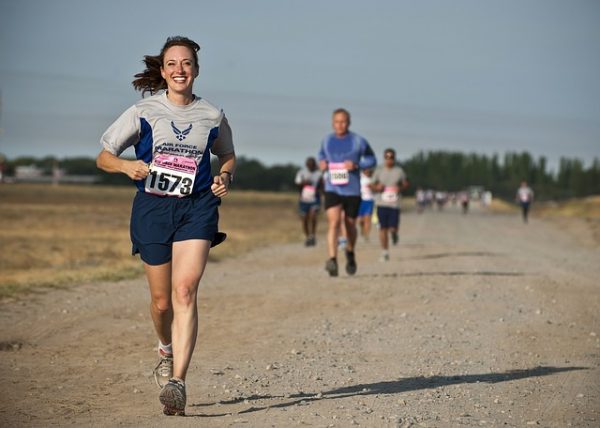 2. A major part of qualifying for insurance is completing the medical exam. Keeping an active lifestyle will increase your chances of being able to get preferred life insurance or super preferred life insurance. If your medical tests provide above average results for your weight, age, and height, there is a higher chance you will receive one of these classifications. Individuals with a 'preferred' or 'super preferred' classification at the time of their life insurance application are offered lower premiums than their counterparts in the same age group.
Rounding makes a difference. Watch for the 6-month mark
3. Regardless of health, age will play a factor on how much you will pay for a life insurance policy. Most insurance companies round up based on a 6-month mark from the applicant's next birthday. For example, let's say you are 29 years old and in June you turn 30. If you apply for life insurance in February of the current year, 5 months before your birthday) you would fall within the 6-month mark and the insurer would consider you to be 30 years old and base your premiums accordingly. Alternatively, if you applied in December of the previous year (more than 6 months from your birthday), you would fall outside of the 6-month mark and be considered 29 years old. Even though you were 29 years old in both instances the 6-month mark may make a difference in your insurance premiums.
Stop habits that are bad for your health
4. Life habits that deteriorate your health like smoking or excessive drinking and drugs will significantly increase your insurance premiums. Not only will the effects of these habits be reflected in the medical test results, but insurance companies also complete a fairly exhaustive questionnaire about your past medical and health history. Using the same example in point #1, a 26 year old female smoker would now have to pay $50-$60/month. At age 31 the premiums almost double to $80-$90/month.
Go term life insurance instead of whole life insurance
5. Although whole life insurance has some benefits (i.e. tax sheltering, alternative income stream), if your objective is to have coverage while saving money then a term life insurance policy is the way to go. Whole life insurance policies can easily cost 7 to 10 times more in premiums each year than a term life insurance policy of similar coverage. Unless you want your insurance policy to double as an investment (cash value) then you can save thousands of dollars by going with term life. Lastly, even if you find the investment part of whole life appealing, you will have little flexibility in how the cash value is invested.
Pick a non-renewable policy
6. The length of term you choose is usually based on financial situation, age and other factors at the time of the application. Buying shorter term policies and renewing can be costly. Buying two 15 year term policies consecutively is costlier than buying one 30-year term policy. Consumersadvocate.org is an excellent resource of reviews for term life products. A good way to guesstimate how much coverage you may need and the length of your coverage is to look at your assets, liabilities, current family situation and future life goals. Other factors include: if you are the sole income earner in your home, if you have young children, a mortgage or other leveraged assets, if your family history shows short life expectancy than the population average.
Good driving record
7. The actuaries that develop these policies also take into consideration driving history. If you had recent speeding tickets, drunk driving violations, license suspensions or other road violations, this may impact your premiums. It usually takes about 3 years for most violations to drop off from your driving record. Depending on the offense, this may impact premiums.
Don't rely on group life insurance coverage from work
8. Group life insurance policies are great to have, but are usually not enough to cover all the needs of loved ones in the event of an unexpected death. Coverage is usually one to two times the insured salary and is normally intended to provide some financial relief for surviving family members during the first couple of years. Because income can fluctuate up and down over the course of a person's working life and coverage stops once the person is no longer working for the employer, group life insurance may not be enough. Getting a life insurance policy independent to your employer is advisable.
9. Most people that opt for a guaranteed issue life policy choose this option as a last resort. Individuals that have severe medical issues or seniors that want to get insurance may fall in this category (among others) as these are considered high risk applicants. With this policy, the insurance company does not require you to complete a medical exam. Because of this, the premiums can be four to five times higher than other policies and the benefit payout is minimal, ranging from $5,000 to $50,000. In addition to this, some policies have clauses including how long an applicant must be alive after the policy is active in on order to receive the benefit pay out. Insurance companies measure risk differently so it is important to shop around and get quotes from multiple providers before settling for a guaranteed issue life policy.
Only take the coverage you need
10. Life insurance policies are not meant to increase the beneficiary's standard of living but to maintain it. Getting more coverage than is needed means spending more money on premiums each month. These monies could have otherwise been invested or spent on life's current expenses. Like any other form of insurance, life insurance is meant to provide peace of mind.
Consider your occupation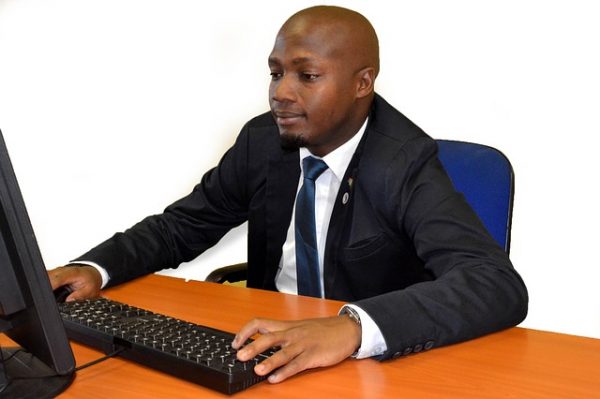 11. You shouldn't base your career on how much life insurance premiums you may pay but it does not hurt to know this information. Occupations that place you in a higher physical or mental risk will increase your premiums. Examples may include first responders, extreme sports athletes, heavy equipment operators etc.
Get a multi-life policy instead of two individual policies
12. There are many options for couples wanting term life insurance. Part of the insurance premium charged each month is for administrative fees. These fees range from $5-$10/month. Normally for each policy number issued, a separate administrative fees is charged. For example, a couple that purchases two individual life insurance policies with two different policy numbers would need to each pay an administrative fee. Alternatively, the same couple can opt to put their two individual polices under one policy number called a multi-policy and receive the same benefits as two separate policies but have only one policy number. This would save them on paying additional administrative fees each month.
Get an independent insurance broker
13. Some brokers have a contractual obligation to sell insurance from only a select number of insurance providers. This may limit the insurance options they provide you when comparing quotes as there may be cheaper quotes that fall outside of what they can offer. A truly independent insurance broker is a free agent that has no limitations on which insurance provider they can work with.
Avoid unnecessary riders
14. Riders on a life insurance policy can significantly increase monthly premiums. Before adding a rider to your policy consider whether you would really need this benefit in the future and whether or not you may be able to self-insure the cost yourself. Some examples of riders include: child protection, inflation protection, critical illness and term conversion rider etc.
Ask your insurance broker about premium savings at different coverage levels
15. Depending on the insurance provider you may be able to pay the same premiums at two different levels of the coverage spectrum. For example, some insurance companies will offer the same premiums for coverage of $200,000 and $250,000.
Shop around and do your research
16. Before contacting an insurance broker for quotes, familiarize yourself with some of the life insurance terminologies and the different types of life insurance policies and rider options available. Get an understanding of what options are available for you and compare it with what you need. Before contacting the broker you should have some idea of what type of coverage you want (i.e. term or whole life), for what length of time (i.e. term policy), coverage amount and whether or not you would like to include riders on your policy and which ones. By doing adequate research before contacting a broker you may be less likely to get coverage you don't need, saving you thousands of dollars in the long run.
Don't feel pressured to sign or get the application started on the first visit
17. Many insurance brokers will visit your home and discuss policy options. Some are great at teaching you how to determine the best insurance for you and giving you time to decide and think things through. Others are eager to get the application process going at the first visit and make you feel pressured to make a decision. Even if you know what type of coverage you want, avoid signing anything right away. Ask to keep some of the insurance documentation they will provide so you can look it over more closely over the next few days. If you feel that they are not acting in your best interest or just feel uneasy with their approach it is better to seek out another broker until you find one that does.
Reduce your coverage
18. If you feel that your coverage amount is too high and would like to lower your premiums you may want to consider reducing your coverage amount. However, this decision should not be done lightly, if the reduced coverage would not be enough to support your loved ones upon your death, it may be more beneficial to keep the current coverage amount and find other areas in the budget to cut back.
Don't miss premium payments
19. Insurance companies provide the option of making weekly, monthly, semi-annual or annual premium payments for the policy. However, consecutive missed payments can cause a policy to be cancelled. This may result in completing a new insurance application at your current age which may increase your premiums. If you need to modify your payment arrangements, be sure to notify your provider as soon as possible.
Make sure you can afford the premiums throughout the policy term
20. Life changes can result in an increase or decrease in income. For example: job promotion or loss, new born baby or purchasing a home. Before committing to a life insurance policy, make sure you will be able to make the premium payments regardless of life changes. Some questions to consider include: Would I be able to make these payments if we drop to one income? If I am unemployed for a time, will I have adequate savings to continue making these premium payments and for how long? Most insurance providers require you to set up pre-authorized debit through your checking or savings account when signing up for a policy.
There are many life insurance policies available. Choosing the right policy at the right price is important. Take the time to do the research, seek advice from professionals and find the one that is right for you.