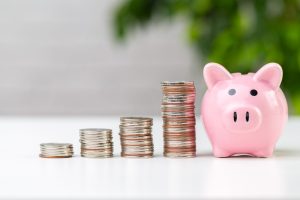 Did you know that over 60% of Americans don't have enough saved to cover a $500 emergency? And while you may want to save more, it can seem difficult for various reasons.
Many Americans find it hard to make ends meet because they live paycheck to paycheck. But if you aren't budgeting, how do you really know how much you're able to save?
If you think budgeting is a bore but you need to save money, try these easy budgeting hacks. You'll be surprised how much extra money you can find!
1. Pencil and Paper
Let's face it. Some people are old school when it comes to budgeting hacks. This is why pencil and paper will always be timeless.
This method not only dismisses being at the mercy of technology but requires an active brain because you're writing things down. This makes it easier to remember and track where you're spending money unnecessarily.
2. Check Your Account
If you're not good with micromanagement, this is one of the budgeting hacks that are ideal for you. Most of the online banking apps have the ability to notify you of how much money is coming in vs how much money is going out. This will help give you a better sense of your cash flow.
3. Envelope System
Another more conventional expense tracker is the envelope system. This is when you set up specific envelopes for monthly expenses such as lights, insurance, and auto. This encourages you to set aside cash with every paycheck and see how much is really left over when all is paid.
4. Spreadsheets
Tracking your expenses via spreadsheets are another one of those budgeting hacks that are multi-beneficial. Not only are you able see exactly where your money is being spent, but spreadsheets such as Microsoft Excel can do the math for you if you have the formula.
5. Stick to Your Limits
If you plan on making a big purchase such as buying a house, you're really going to want to stick to your spending limits. Because lenders will not only manage your credit, but also your spending, you are going to want to be as strict as possible when spending.
In need credit repair before house hunting? Be sure to check out MyCreditTrack.com for an all-inclusive repair guide.
6. Save What You Didn't Use
While it may be tempting to spend the money you didn't use, why not save it? Put this money towards your emergency fund or upcoming utility bill in order to lower the payment.
7. Budgeting Apps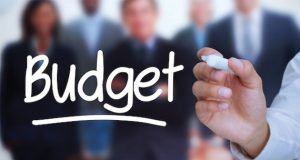 There are so many budget tools accessible to you at your fingertips. From Nerd Wallet to David Ramsey, there is an expense tracker on the marketplace for everyone.
Budgeting Hacks and More Here!
Whether you're looking for helpful budgeting hacks or simply looking to take your financial goals to the next level, we're here for you. Now more than ever, it's important to learn how to save and invest your money. Fortunately, we have top-of-the-line resources to help.
Feel free to browse our site to learn more.