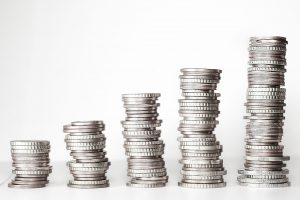 Most people make New Year's resolutions at the end of a year or the start of the next. Many of these resolutions are financial. We want to save money or pay off our debt in the coming year. We want to find the right ways to minimize the interest we pay or save for something specific. Some of us just want to take control of our finances and learn how to manage our money better. Unfortunately, it's also true that as we approach Easter, most of our resolutions, financial and otherwise have been long forgotten. You might not remember what your goals were, and if you do, you might have given up some time ago. Most New Year's resolutions fail, and the majority of us make the same meaningless resolutions every single year.
Time To Reassess Your Finances
If that sounds like you, maybe it's time to reassess instead of just giving up? Even if you've long since broken your resolutions, and you are miles off track with your targets, it's not too late. It's never too late to stop, take a step back and start again on the right foot.
If you set yourself some financial resolutions at the start of the year, chances are you made them with some brilliant intentions. Whether you wanted to save, reduce debts or just start managing your money better, your intentions were good. You were thinking of your future, and how better finances could affect it. So, instead of giving in, why not take some time to reassess those financial goals? There's still plenty of the year left to hit your targets after all.
Are Your Goals Still The Same?
Goal setting should be a fluid process. Your goals on the 1st of January won't necessarily be the things that you want to achieve as time goes by. Often we break resolutions and stop striving to meet our goals because we realize that they just don't matter to us anymore.
A big part of reassessing your goals to get back on track is asking yourself if they are still the right goals. Some might need small tweaks. Your financial situation might have changed, and you might not be in a position to save as much as you'd intended. It's okay to move the goalposts and change your targets to suit your needs. Other goals, might need completely replacing. It's a good idea to reassess every three months or so, to make sure you are still aiming for the right things.
What's Gone Wrong?

If you've found that your financial goals are totally off target, or that you've moved in the wrong direction, ask yourself why? Is it just that your goals need changing, or is there another reason for your lack of progress? Do you need to learn more about your finances? Would creating a more in-depth budget help?
It might be that you need help to hit your goals. If they are large targets, or you need to rework your finances completely, getting advice from a financial expert, someone at your bank, or even using money-saving apps, could be a big help.
Another reason that we struggle with financial goals is that we don't understand. Money, interest rates, saving levels, debt management and the like are complex. The Economy is every changing, and your own finances can fluctuate with it. You might find that learning more about money and your options will help you to gain greater control and reduce your stress levels.
What Are You Putting Off?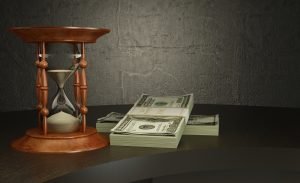 One of the reasons that many of us are bad with money is that we're scared of it. We don't like talking about money, and we don't like admitting that we need help. Many of us are too proud to ask for what we're owed or use services like a personal injury attorney. We don't even confront our finances. Instead, we bury our head in the sand and avoid bank statements. Ask yourself if there's anything that you are putting off because you are uncomfortable, scared or embarrassed? Confronting these things, and getting them out of the way could make everything else easier.
Can You Break Those Big Goals Down?
Another reason that we fail to stick to our targets is that our goals are just too big. Wanting to clear your debts is a fantastic thing, but if you have multiple debts that add up to a lot of money, this isn't going to happen quickly. Chipping away, bit at a time is excellent, but when the total doesn't seem to be going down, it's easy to become demotivated and give up.
So, keep your big goals, but find ways to break them down into monthly or even weekly targets. This will help you to see the results of your hard work and give you a significant confidence boost.