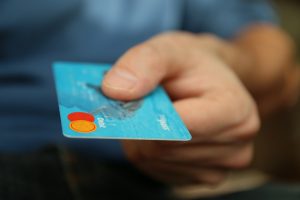 In the world of budgeting, there is a pretty well talked about concept floating around on the ether, that suggests that you should "pay yourself first" (in the same way as the boss of a company is often advised to "pay himself first,") before allocating financial resources to things like your various savings categories.
Of course, there are many different budget categories that you could be interested in – ranging from direct and unavoidable necessities like covering the cost of rent and bills, to more ambitious investment options like purchasing a troy ounce of gold when the opportunity arises.
All the same, here are a few reasons why you should pay yourself first when budgeting.
Because a budget that is too frugal and that doesn't give you any joy is almost certainly going to be unsustainable over the long term
One mistake that many new budgeters make is that they immediately try to be too "strict" with themselves, frugal, and idealistic.
With this style of budgeting, it's often the case that everything that isn't put towards immediate practical expenses like groceries and bills, will be put into some "smart" and "responsible" savings category, leaving nothing available for fun, or everyday casual expenses and pleasures.
While you will likely be able to keep up a budget like this for a while, the time will almost certainly come sooner rather than later when the sheer frustration and joylessness of that kind of existence wears you down, and you give up.
A successful budgeting approach is supposed to be something that can endure over the long term, not just something that you stick with for a few weeks, or even a few months.
Because if you don't allocate yourself enough money for "fun expenses," there's a good chance you'll end up incurring those expenses anyway and throwing your budget off track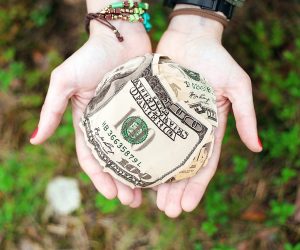 Following on from the previous point; if you do establish a budget that is too frugal and "practical," and that doesn't account for things like fun expenses, visits to restaurants, and so on, that doesn't necessarily mean that you won't incur those expenses just the same.
Maybe you will grind through with that sort of budget for a while – or, maybe, despite your best intentions, you will find your willpower quickly depleted, and you will make those purchases all the same, but just in an unplanned way.
A budget that serves as a vague guideline that you never live up to is not particularly useful. Better to create a budget that accurately reflects the circumstances you will find yourself in – and that can realistically nudge you in the right direction.
Because it's better to develop positive and optimistic associations with money and budgeting, rather than always operating from a sense of fear and lack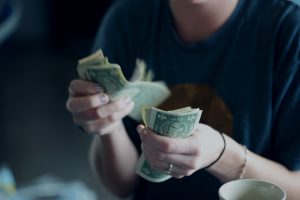 If you don't "pay yourself first" when budgeting your money, one clear consequence is that you can end up developing negative and pessimistic associations with money and budgeting, rather than positive ones.
A major component in good financial management, financial success, and peace of mind, is being able to maintain a positive mindset. If, on the other hand, you're operating from a sense of fear and lack at all times, the very word "budget" is likely to be disheartening, and you will find yourself constantly on the back foot.
Budget in a way that helps to serve to improve your life, rather than always treating your budget as an emergency measure.