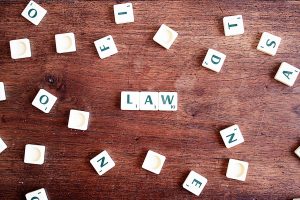 Sometimes, life doesn't turn out the way that you want it to. This could mean that you find yourself in a situation where you need a lawyer. But if you require their assistance, you might start to wonder whether the cost that's associated with hiring an attorney is truly worth it. 
Whether you need a personal injury lawyer, a divorce lawyer, an estate planning lawyer or another type, there are many benefits that come with hiring them. However, there are also some disadvantages that come with the choice. 
If you're unsure as to whether you need to hire a lawyer or not, here is a list of some of the key pros and cons. Of course, at the end of the day your final decision will depend on your individual circumstances, but to give you a head start, here are several things that you should consider.
Let's start with the pros:
One of the main benefits that come with hiring a lawyer is that they have years of experience. The best lawyers out there will have worked with dozens of clients throughout their time at a firm – giving them a great insight into how to tackle a variety of cases. Of course, this means that not every lawyer will take on your case. They will know whether your claim is likely to be successful or if it is likely to be thrown out of court. They don't want to waste your time or their time. There's a whole host of reasons why a lawyer might not take a case, so do your research and find the right one for your circumstances.
When looking at various lawyers, this is one of the main things that you should look for. 
They Know How To Navigate the Law
To become a qualified and certified lawyer in this country, not only do you need to have a bachelor's degree in law, but you also have to pass the Bar Exam and attend law school. What lawyers learn throughout their education and at work ensures that they know the law inside and out.
Specialized in particular types of law, they are in a good position to give you reliable and accurate advice regarding your case. 
They Know How to Best Negotiate A Settlement 
Due to their experience and formal training, they will know how to negotiate the best settlement for your case. Now, you have to keep in mind that not everyone will come out on top – despite having a lawyer by their side. But with a lawyer there from the get-go, the possibility of winning your case increases, in comparison to if you represent yourself. 
They Will Take Care of the Paperwork 
If you aren't aware of filling out all of the important paperwork and legal documents, this is where a lawyer comes in. Taking the pressure off of you and ensuring that everything is filled out correctly, you can focus on your case. 
No matter what type of lawyer you hire – whether it's a personal injury lawyer like Jonathan Rosenfeld, a personal injury specialist, a criminal defense lawyer or another type, they will know what paperwork is essential and make sure that it's delivered on time. 
Now, onto the cons:
They Can Be Expensive
As aforementioned, one of the main downsides with having to hire a lawyer is the expensive legal fees that come with it. A costly process from the start, you could find yourself with a huge bill at the end of it. Of course, the price will depend on the lawyer that you choose and how complex your case is. 
But it's good to budget out how much you can realistically spend on the process – as they can charge anywhere from $50 to $300 depending on their experience. 
They Aren't Always Competent 
Unfortunately, many people choose a lawyer with less experience due to the cheap price tag. But by hiring an inexperienced and cheap lawyer, you'll find that you aren't getting the best advice for your case.