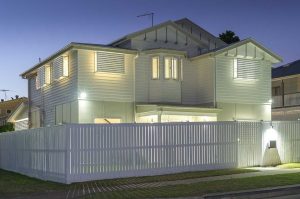 If you're thinking of making changes to your home and you feel as if you need to add a little extra space, it makes sense to consider a home extension. It's a big change, however, and it's not something that should ever be rushed into if you want to achieve the right outcomes for your family and your home over the long-term.
Before you go ahead and have your home extension plans drawn up, we're going to cover all of the things you'll need to think about and what you'll need to consider as you move through the various stages of this process. Read on now to find out about all of this and more.
Understand the Planning Requirements According to Local Law
First of all, you should think about what you might be required to do from a planning perspective. In many locations, there'll be restrictions and guidelines on what can be done. And some work will require you to get planning permission from the local government authority in your area. Of course, the rules and guidelines vary from place to place, so it's important to do your research and find out what you'll need to do in order to get this work done without falling foul of the law.
Ensure You're Adding Real Value to the Home
Before you go ahead with the process of extending your property, you should consider whether you're really adding genuine value to your property. That's what you'll want to do when you're in this situation and considering an extension. It's a big investment to make, so you'll at least want to know that it's an investment in your property that'll increase the overall value of your property. That way, you'll make your investment back if and when you eventually sell the property to a buyer.
Consider Your Family's Long-Term Needs
It's important to think about how you're going to use the home going forward and how your family's future needs might change. You don't want to put yourself in a situation where you carry out a home extension and pay a lot of money for it only to find that it doesn't properly address your needs in the future. The very least your extension should do is offer you space and options you need in your family home.
Stay on Top of the Costs
When you know what kind of extension you want to put in place and what your plans are, you need to start working out the costs. As we've already mentioned, none of these is particularly cheap, so you need to have the money in place and know what you can expect to pay. That's why planning and getting quotes for the work is so important; you can then get an idea of what the costs are and how much more you can afford to spend on it all.
Whether Financing via a Mortgage Refinancing Arrangement Might Make Sense
We all know that building an extension on your home is not the cheapest thing. It's important to consider how you're going to pay for all of this because failing to do so might leave you in quite a vulnerable position going forward. If you're going to get the most out of your extension, you won't want to be living with financial regrets later when it's done. A refinance mortgage calculator could give you an idea of whether refinancing in order to cover the costs of the extension might be the best solution for you.
Ensure Access Issues Don't Arise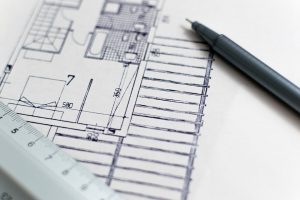 When you're increasing the size of your property, that often means making sacrifices in other areas of the property. For example, you might have to expand onto parts of the land that were used for access. This is something that you might have to workaround. You don't want to end up in a situation where you can't get proper access and offer your property by car. These logistical issues should never be overlooked when extending your home.
Choose Builders and Professional Service Providers Very Carefully
When you're choosing people to carry out the work on your property, you need to tread very carefully. This is one of the biggest projects you'll likely ever take on, and it means making big changes to your home, which is probably your most valuable asset. Be sure to research the professionals you're thinking of hiring and ensure that you only hire people you feel you can trust. You don't want to hire people and end up regretting it later.
Match the Design with Your Existing Home
Matching the design of your new extension with the design of the existing property is obviously very important. Of course, that might sound very obvious to you but you'd be surprised how many people rush into extension projects without really stopping to think about how the extension can be matched to the existing architectural style and aesthetic of the property. You'll probably end up with regrets later if you push ahead without taking this into account.
Keep the Neighbours Happy
Finally, you should consider how the work you're having carried out is going to impact your neighbours and their situations. You don't want to upset them too much or cause unnecessary disputes between you and them. Inform them early about the work that's going to be ongoing and what they can expect. That'll set the right tone and make them a lot less likely to be upset than if you were to just start with the work and not warn them about any of it.
As you can see, there are many things that need to be thought about and taken into account when it comes to building an extension on your home. Don't make the mistake of skipping over or ignoring any of the points raised above because if you do so, you'll probably end up regretting it later.