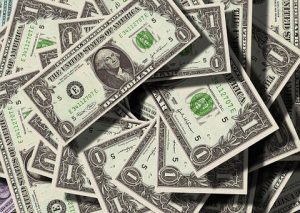 There's nothing more exciting than planning your next overseas trip. With so much to consider you have a lot of planning to do! Your flight plans, your travel options, accommodation, sights and destinations to choose…
It's easy to let your excitement take over and even cloud your judgment. Why shouldn't you fly first class for once? What about a larger suite in that overpriced hotel? It's a once in a lifetime opportunity, right? You wouldn't be the first traveler who spends way too much money on their travel plans because they've gotten carried away and they think that more money means a better experience.
Even if you're planning several months on the road, not only do you need to ensure you have enough money to cover your entire trip, but you also need to preserve your finances for when you return home. You may not have a job to come back to or be able to afford to live on your own anymore. The last thing you want is to file for bankruptcy after making too many expensive choices and mistakes. Bankruptcy can happen for a wide variety of reasons, with the most common being unable to control your spending – if you're unsure of where you stand financially speak to a bankruptcy lawyer from Atlanta as soon as possible.
Preserving your financial future is vital throughout every stage of your life. Here we'll explore how you can protect your finances when you're traveling with these money management steps!
It's never too early to save
You can't just jump on a plane and see how far your money will take you. Sadly, it doesn't work like that. Building a travel savings fund can help you separate your cash flow and ensure you have enough to cover all your bills and other unavoidable expenses.
By taking a look at your budget you should be able to work out how much money you're going to need and how long you'll need to save for. If you can book a holiday or break and pay for it month by month until your travel date then there'll be no nasty surprises as the date draws nearer.
Don't travel without insurance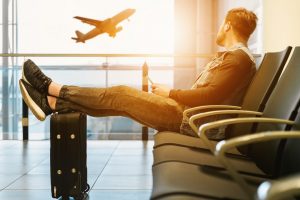 Travel insurance will inevitably add an additional expense to your travel costs. However, it's a worthwhile investment. If anything does go wrong, you'll be covered and get your money back. Never travel without it. In addition, travel medical insurance should be included in your cover, as having to pay for extortionate medical treatments and fees whilst abroad could bankrupt you and leave you in a difficult financial position.
Reach out to your bank/credit card providers
By letting your bank or credit card providers know that you're heading overseas, you'll prevent any confusion, and they won't automatically block your payments when you're suddenly using your card on the other side of the world. You should also write down the contact details of your bank and card providers so if your cards are stolen you can call and cancel them immediately.
Check your statements
Make a habit of checking your bank account and activity via online banking and apps. That way you'll know if your cards of accounts have been compromised and if anyone else is spending your money! It's also the best way to keep on track with your spending and stick to your travel budget.