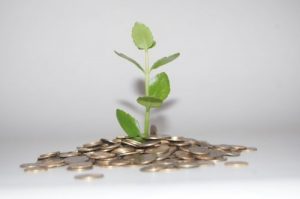 If you don't have a family budget plan, you don't have control of your finances; while this might not be a massive problem if your lifestyle is comfortable enough, making some changes can increase your wealth or savings and support your family in the here and now and for the future. So why spend more than you have to? Make a family budget plan, and benefit from it today. 
Create Goals 
What do you want a family budget for? Is it to save more money than you can re-invest in the family for a special vacation or improve your home, or is it to make your lifestyle efficient in order to contribute to the environment and instill the right values in your children for the future?  
Whatever the reason for your new budget, you need some goals. Budget goals are the way you control and organize the budget; they are also the way you measure its success in the next six months. Chances are you have some idea of your budget already, but why not make a long list.  
Create Categories
Making a budget is about understanding your incoming and outgoing money. Once you understand these processes, you can make choices to tighten things up or rearrange things so you can improve your savings and enjoy a more controlled and more profitable family lifestyle. 
Start by creating categories for your finances; examples of these might include utilities, general spending, special spending, secured debt and unsecured debt. Once you have your categories organized, you can start to outline the numbers and get an overview of where your money goes.   
Make Savings
The good news is there are plenty of ways to make substantial savings in your monthly and annual budget. The best place to start is with your general expenses; a lot of people overlook savings that can be made on general expenses such as energy costs and vehicle insurance. 
If you don't know already, energy companies don't reward loyalty, which means that your current energy company gives a better deal to new customers; why not play the game and switch them for lower costs. Also, consider comprehensive insurance for the best protection and savings.   
Calculate Budget 
Once you have all your numbers organized, it's time to calculate a budget that works for you and your family members. There are various ways you can do this; you can put all the numbers into a spreadsheet or a budget app that calculates the numbers for you and gives you tips. 
Using a budgeting app creates a personalized budget in minutes; normally, this budget will be conservative and balanced, but it might not suit you. Don't feel like you have to adhere dogmatically to the app budget; adapt it to suit your family lifestyle and your personalities.    
Make Changes 
The aim of a family budget is to make savings without too many sacrifices; that said, some small sacrifices can make a big difference to your savings and lifestyle; what's more, after these changes take effect, your family will adapt quickly, and you won't feel like your missing out.