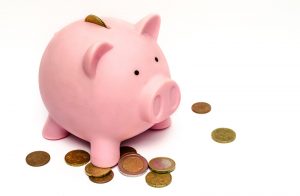 The crisis hit the world this year without any warning, dramatically changing day-to-day life just about everywhere around the globe. Many plans families had for the year were dashed and a growing percentage of Americans have lost their jobs.
This has forced many families to try and figure out how to save money during the duration of the crisis. Building up savings until things return to at least a semi-state of normalcy can help to ride through the worst of this strange tragedy.
What are some of the best ways to save during the pandemic? Read on and we'll walk you through a few strategies and methods that are worth considering.
1. Don't Rely on Takeout
Look, we completely understand the impulse to want to reach for the telephone and order take out. You've been staring at your own kitchen for half the year and are getting tired of the taste of your own cooking.
However, avoiding relying on takeout meals is one of the best ways you can cut costs during the pandemic and keep your money growing in your pocket.
Food is often one of the biggest expenses for any household, and this expense can get mighty high at the premium costs that many restaurants charge, especially when you factor delivery costs into the equation.
On top of that, you're probably tipping frequently and high for delivery employees going out of their way to bring food around during the new era. These costs are going to really start adding up if you do it all the time.
The fact of the matter is you could likely chop your food costs for the month in half if you strictly relied upon grocery store shopping. Buying ingredients with a weekly schedule of what to cook in mind can really gear you up for your meals in an economically friendly way.
Just be conscious of what you're putting in your cart. If you plan ahead for what you need and pick out recipes that utilize some of the same ingredients, you can make it through the check-out line with not all that much money spent.
Avoid impulse buys when you're heading down the aisles and always keep your eyes open for deals and discounts. You might miss the taste of your favorite Thai place around the corner, but your wallet will thank you if you give it a break just for a little.
After all, this can give you an exciting opportunity to expand your abilities as it pertains to what you can make in your own kitchen.
2. Cancel Your Subscriptions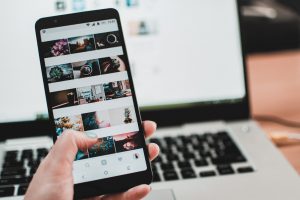 We live in a subscription culture these days, with many of the services we use around the house charging us on a monthly basis. Most of these services offer low sign up prices, which is how many of us end up signing up for a whole lot of them.
These costs can add up as well! You might be surprised when you look at your credit card bill and find that all those $9.99/month services have added up to quite a total.
Canceling the subscriptions that you don't need is an amazing way to bring your monthly costs down. Some might hurt to say goodbye to, but you can always resubscribe once things are bit brighter on the financial front.
What subscriptions are worth looking at? Basically any reoccurring charge on your credit card. That could be entertainment streaming channels like Netflix or YouTube, artists you support on sites like Patreon, meal food boxes, shaving club shipments, music streaming platforms, or a whole lot more.
If there are ones you're paying for and hardly using, these can be the first to go. A good methodology might be to kill the doubles. If you're paying for three different video streaming services, do you think you could get away with using just one for a little while?
This is a good practice to get into even outside of natural disasters. It's easy to sign up for these services but harder to keep on top of them all. Doing a little auditing now and again is always a finance-forward approach.
3. Lower Your Insurance
It's generally good advice to shop around for new insurance deals every year. That idea is especially relevant now in the year of change. If you're stuck sitting around the house anyway, it should be easy to pick up a phone and see if you can save some money on your monthly insurance premiums.
Auto insurance is likely where you'll have the most success. You might be one of the many people around the country transitioning into a work-from-home system this year. As such, you and many others are not spending nearly as much time on the roadways.
With so few people on the road, many auto insurance companies are cutting premiums on car insurance. If you haven't been given any sort of discount, you may want to get your provider on the line and request one. You may not always get the outcome you want, but it often takes only a little bit of time to get set up in that fashion.
While you're likely to have the most success with your auto insurance, it's a good year to revisit all of your policies and see if you can't get a better deal. That means home, life, and so on. Get multiple quotes, talk about your current economic restrictions this year, and see if any outlet is willing to give you a better price than you have now.
You might be surprised at what you find! You can always take this price and use it to get your current provider to lower their rate or switch providers. It depends on how much work you want to take on.
You can search for things like 'wealth advisor near me' if you need help determining how best to go about cutting these kinds of costs.
4. Keep Energy Usage Low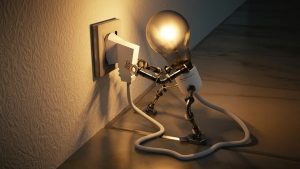 Where's an area you might actually be spending more than normal this year? Energy spending.
That's right: you've been home almost around the clock for much of the year, which means the lights, A/C, and other such elements in your home have been working away far more often than they have in years past.
These costs can add up too! Especially in the summer months when you need to fight to keep the temperature inside at a comfortable level.
If you want to save money during this year, working to cut down on your energy costs can go a long way to a better bottom line. Every little bit counts.
A good place to start is by looking up energy incentive programs in your area. Most large utility companies have programs in place that are intended to help them conserve energy usage. For those clients that participate, they often offer big discounts.
For example, California residents this summer have been encouraged to reduce their energy consumption between the hours of 4 PM and 9 PM, often high hours around the state in terms of consumption.
Those who switch their A/Cs and devices off during this time can receive huge savings on their energy bill as a result.
Outside of these kinds of programs, it's important to remain mindful of energy usage now that you're home around the clock. Turn off lights when you're not using them and unplug electronics that aren't in use as well.
The less energy you use now, the happier your wallet will be once all of this is over.
5. Avoid the Lure of Retail Therapy
We get it. You're bored, cooped up in your house, all your plans for the year thrown out the window. You feel as if you have to do something to keep the spark of life alive. However, reaching for the always tempting pull of online shopping is going to do nothing but wreck your savings by the end of social isolation.
If you've already been prone to scrolling through online retail sites when bored or stressed, that problem has likely only worsened during months of turbulence. This is a great time to learn to break this behavior.
What sorts of activities do you enjoy doing that don't require your money or credit cards? When you feel the desire to hop online and browse the sales at your favorite clothing store, consider turning to one of these activities instead.
You'll be surprised at how easy it might be to quell or replace the desire to shop with something else. Once you've mastered that skill, your savings will be able to grow.
How to Save Money This Year
If you've been stuck inside and out of work for many months, you might be feeling the financial pressure of what the change has brought around. The above tips and tricks on how to save money during this year might be able to help get you on the right track.
Need more financial advice or information? Keep scrolling our site for more.